An Unrivalled matchday experience
We know your day as a hospitality guest starts long before the first ball is kicked, and goes beyond 80 minutes on the clock.
It's way more than a ticket, we want to convert your match days into lasting memories with a winning combination of world-class action on the pitch and informal luxury in the stands.
Whether you're looking to entertain clients or colleagues, upgrade a family day out or celebrate a special occasion, if you want a truly memorable match day experience, then look no further than Sharks hospitality suites.
THE C&C HOSPITALITY SUITE
Let us add a touch of luxury to your match day experience. 
By far our most popular choice. This unique match day experience puts you right in the heart of the action, with pre-match live music, exclusive interviews with your favourite Sharks and delicious chef's-choice dining, all from the comfort of your own table, where you'll be well looked after by a personal hostess.
You'll be able to access the suite two and a half hours before kick-off and enjoy perfect panoramic views of the pitch, with entertainment provided by club legends and current players before you make your way to a padded halfway line seat to enjoy 80 minutes of action.
Enquire
The ultimate vip experience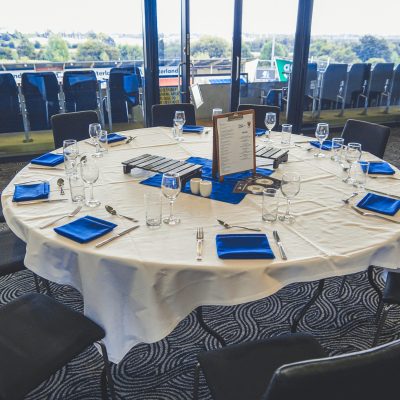 THE BENTLEY MANCHESTER SUITE
We'll take you on a uniquely personal experience.
Our most exclusive hospitality offering, with seating for up to 20 guests. Complete with a one-of-a-kind pre-match show hosted by Sharks legend Mark Cueto MBE, you'll also have access to an exclusive viewing balcony with panoramic views of the whole stadium.
With access to some of the world's biggest stars, this is a match day you won't forget. Enjoy complimentary welcome drinks on arrival, a three-course fine dining menu and an optional all-inclusive drinks package.
Enquire
A step up from the stands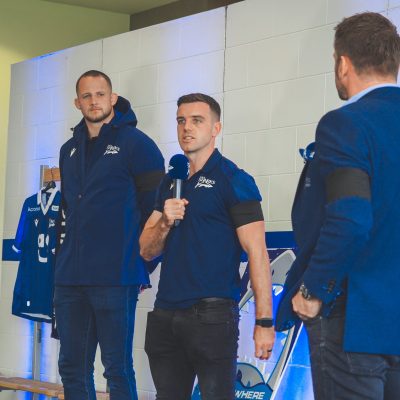 THE C&C PLATINUM SUITE
Watch the match in comfort and get even closer to your favourite Sharks.
The C&C Platinum Suite is a spacious and family friendly environment, creating the perfect setting to catch up with friends or celebrate a special occasion in a relaxed and convivial atmosphere. You'll share the suite with any players not involved in the match, enjoying panoramic views of the pitch and a dedicated bar to keep waiting times to a minimum.
You'll be hosted on level two next door to our hospitality suite with panoramic views of the pitch and an exclusive view of the BT Sport studio. We've got hot and cold food options available, a dedicated bar to save you time and you can access the suite two and a half hours before kick-off.
We now have half-season hospitality packages available.
Buy Tickets
the most exclusive matchday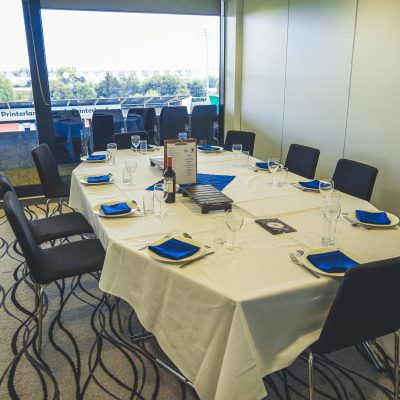 EXECUTIVE BOXES
For an exclusive matchday experience, our private boxes are the perfect choice.
Take your matchday experience to the next level with one of our private boxes for up to 10 friends, family or and clients. You'll be welcomed to the matchday by Sharks legend Mark Cueto MBE, enjoy exclusive pre-match interviews during the complimentary drinks reception and then settle in to the best seats in the house from your private viewing balcony, overlooking the the whole stadium.
If rubbing shoulders with our elite Sharks from the comfort of your own private box and watching the game in style sounds like your cup of tea then get in touch to find out more.
SOLD OUT
FREQUENTLY ASKED QUESTIONS
All hospitality suites open two and a half hours before kick-off.
Smart casual, we ask that guests don't wear sportswear unless its Sharks branded of course!
The bars in the suites are fully stocked and drinks can be pre-ordered ahead of the game so they are ice cold and ready for your arrival (with the exception C&C platinum Suite).
Most dietary requirements can be catered for with prior notice, simply let our team know on enquiry.
We can accommodate any booking changes, subject to availability, up to 72 hours pre game. Just email us on hospitality@salesharks.com
For the C&C insurance suite, Bentley Manchester Suite and our Executive boxes, please let our team know your parking requirements and we will endeavour to allocate you parking at the stadium.