Sale Sharks Women have agreed a principal partnership deal with plant based food brand, BOL Foods, ahead of their first-ever season in the top-flight
The sponsorship deal will see the team wear the BOL Foods logo on the front of their
official kit, and receive nutritional support throughout the Premier 15s season
Sale Sharks Women's first-ever season in the top-flight will be fuelled by plant power after agreeing a principal sponsorship deal with BOL Foods.
The team, which is preparing to make its debut in the Allianz Premier 15s – the highest tier of the women's game – will wear the BOL logo on the front of their official shirts as part of a three-year sponsorship deal with BOL.
Established in London in 2015, BOL is on a mission to inspire the world to eat more plants. They provide 100% natural, fresh, plant powered food that is high in plant protein and contains up to 3 of the recommended 5-a-day, as well as always being delicious and nutritious.
Now, the company will partner with Sale Sharks' all-star squad, including World Cup-winning England captain Katy Daley-McLean, to advise them on the benefits of plant based nutrition to enhance their performances on the pitch.
It comes as plant-based diets continue to rise in popularity in the UK and in sport, with one in three Brits quitting or reducing consumption of meat, and Sharks' own squad also including vegans Hannah Field and Jessica Wooden, who have also represented England and the USA's international sides respectively.
The partnership will support the squad until the 2022/23 season as they look to establish themselves in the league having signed a number of internationals from England, Wales and Scotland to drive the club's ambitions to put women's rugby in the North on the map.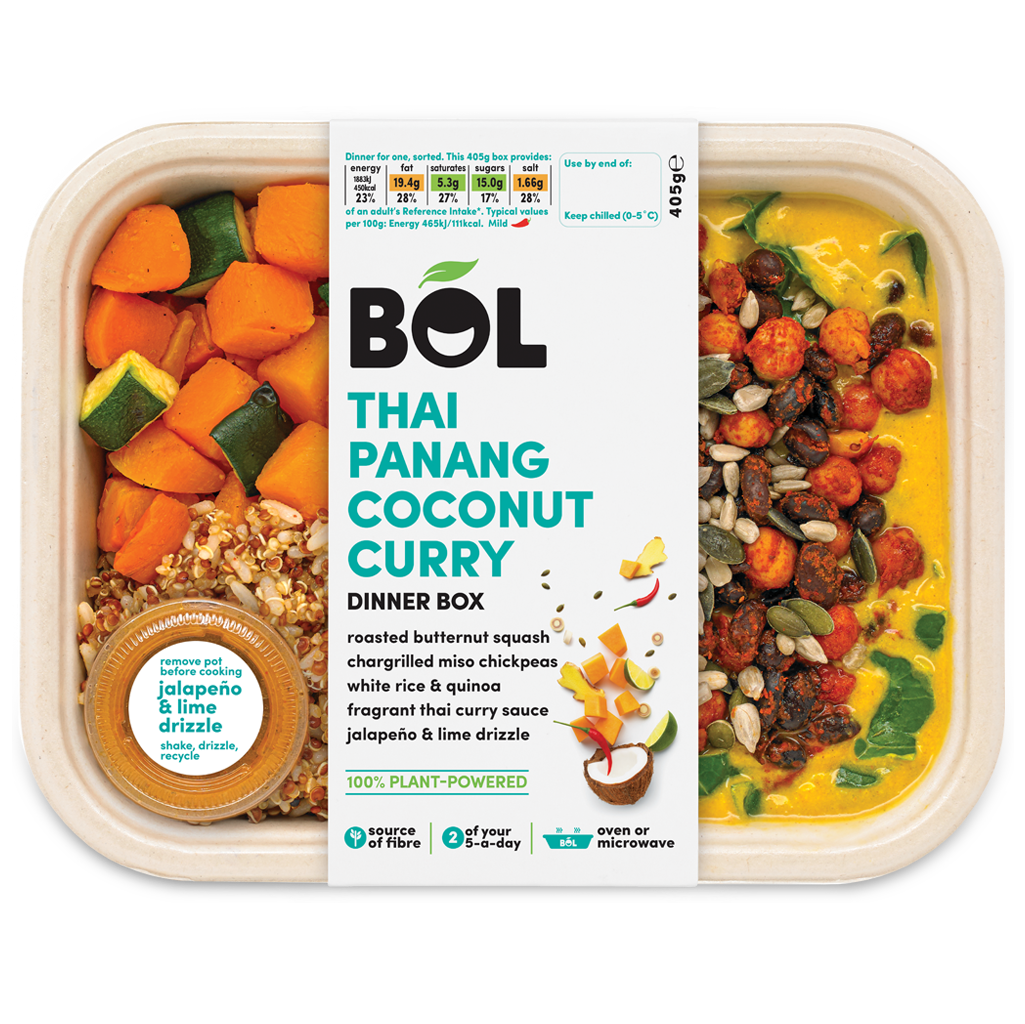 Paul Brown, founder of BOL Foods, said: "We're so excited to have agreed this new deal with Sale Sharks Women, it is the first time we've been involved with an elite women's team at any level. Being a Manchester lad who played for the academy and having been a lifelong fan, this partnership is close to the heart and I'm looking forward to helping them perform at their very best.
"Our products are an amazing fit for the women's squad, packed full of protein and can be enjoyed at any time of day. We hope this sponsorship will help continue to raise awareness of sustainable, plant-based diets and support the team in their mission to compete at the top of the Allianz Premier 15s."
Mark Cueto, Commercial Director at Sale Sharks, said: "Securing this type of partnership with a brand like BOL is fantastic for such a new side and will help to drive the squad forward as an elite team in this country.
"BOL broke new ground to promote the benefits of plant-based diets, and our women's side are set on changing the image of their game in the North to deliver more opportunities for female players in the region, so this partnership supports both of our missions.
"They're an ideal fit as our first ever principal women's team sponsor, and I look forward to seeing them debut the all-new BOL sponsored kit."
Related articles