Going beyond the 80 minutes
Striving to be a better person is woven into our Sharks DNA. It's a club philosophy that drives our high performance culture both on and off the pitch and runs through everything we do. And creating a high performance culture in sport and business is something we like to think we know a bit about.
We're passionate about the North, and we want to share all of that knowledge and expertise that we've gleaned from years at the top of our game to help people and businesses learn and grow the Sharks way. To do that, we have some incredible thought leaders and experts in our business from all backgrounds, who care about our community.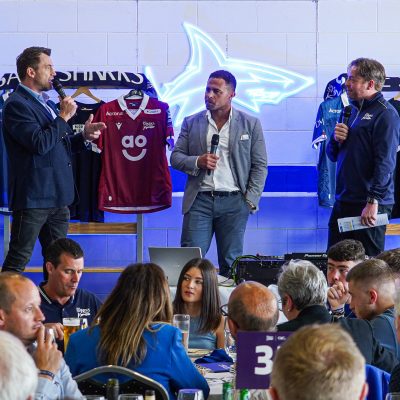 SHARKS BUSINESS CLUB
A networking club where people can share their love of rugby. We aim to grow long lasting corporate partnerships while maximising your business and brand exposure across the North-West and beyond.
Together with the shared values of rugby, The Business club is based on the values of fearlessness, humility, togetherness, professionalism and innovation. Like everything we aim to do here at the Sharks, this is the place within our club to drive success, build a strong network and connect with like minded rugby people.
Membership includes;
Access to Sale Sharks networking events  

The opportunity to connect your business with Partners and Clients of Sale Sharks

Business Club promotional and sponsorship opportunities 

Access a range of official match day activities

The opportunity to get you and your business in front of as many potential customers as possible.

Corporate ticket incentives 
FIND OUT MORE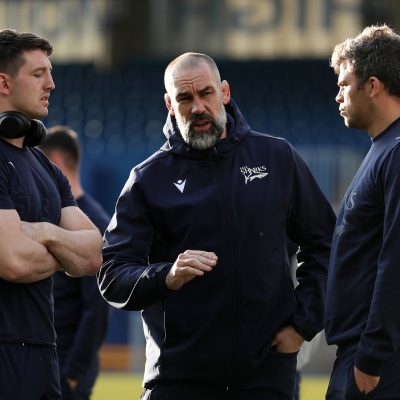 LEADERSHIP WORKSHOPS
Our experiential approach to leadership and team development is perfect for taking teams out of their comfort zone – ideal for corporate teams and businesses looking to add new variables into their training and development programmes or just to have fun  bonding away from the workplace.
We'll work with you to build on the development work you already do in a unique setting for learning and development. Whichever challenges you choose for your team, the engaging and participative environment creates an excellent opportunity to focus on development needs and enhance teamwork, whilst having fun.
Find out more