JOIN THE FRENZY
Our club philosophy is simple – become a better person – our Sharks DNA running through the club makes us who we are.  And we have the best community in rugby.  We're a family. A tea-drinking, protein-eating, rugby-loving family, woven together by the fabric of the north.  A team of great minds working in a free-thinking, fun environment, inspiring each other to be better.  Whether your passion lies in sports science, rugby development, operations, sales or marketing, one thing we all have a passion for is rugby, we're fans too!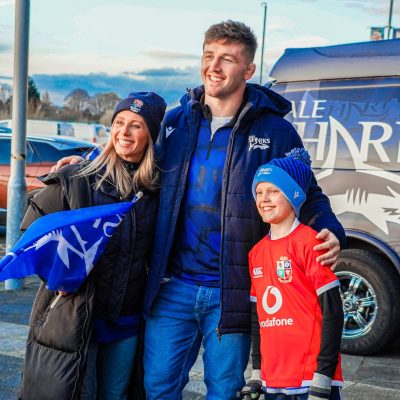 A Team. A Community. A Family.
With Northern charm in our blood and Shark pride in our hearts. We wear our shirt as a badge of honour and our scars as a sign of how far we've come.  Yes, we're here to win trophies.  But we're so much more that just another rugby club.  Changing our community and our sport. Always doing right by our people.  Playing to win and off the pitch.  That's real victory.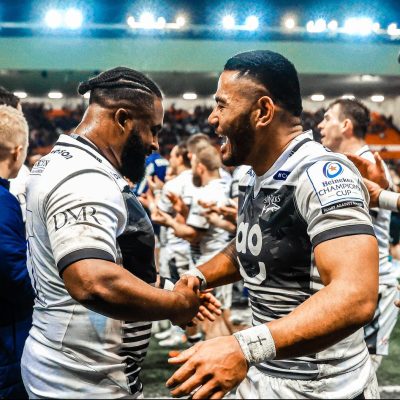 The Sharks Culture
Shark blood runs through the club, from our CEO and Director of Rugby right down to the newest employee. Togetherness, Fearlessness, Humility, Passion, Pride.  Proudly up on the walls of Sharks HQ, to live by everyday.  These shared values on and off the pitch make us who we are. High performance and competitive, with a humour and camaraderie that keeps us grounded – our northern charm.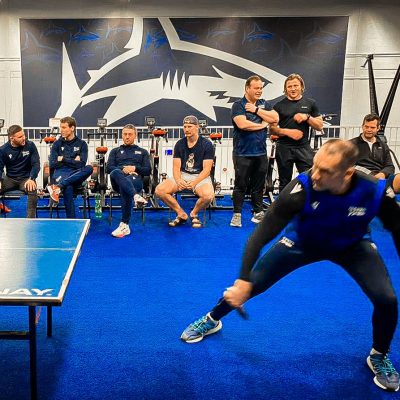 Shark-bait (club benefits)
Looking after our people is high on the agenda.  There's a free on-site gym that can be used outside of player training schedules, table-tennis, a subsidised healthy canteen for breakfast and lunch, a summer garden area and kennels for the dog.
We offer a competitive salary, 25 days holiday, lieu days for home matches, club shop discount, free match day tickets for family members, and, of course, unlimited brews.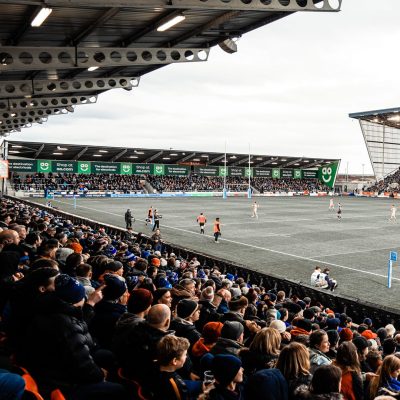 Where you can find us on game day.
Our home is the AJ Bell stadium, located in Salford, the home of rugby union in the North.  This is where you'll find us for home fixtures, celebrating our wins together and lifting each other up in adversity.  A family-friendly atmosphere we love.
Sharks Women play at the CorpAcq Stadium on Heywood Road in Sale.  A young, emerging team that need your local support.  For a fiver you can watch top-flight Women's rugby union, just down the road.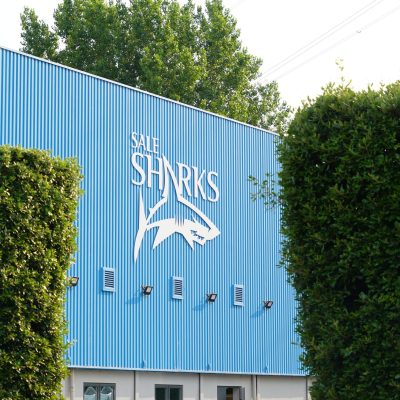 Where you can find us between games.
The calm waters of Carrington are where you'll find us outside of the 80 mins. Our high performance training facility houses our Mens and Women's squads, Academy, Commercial team and Sales Sharks official charity, the Community Trust.  Located in Trafford, Manchester, just off the M60, Sharks HQ is home to everyone from the CEO to the interns.