Sale Sharks Women make three changes to the starting lineup that took on Bristol Bears in round 4, as Darren Lamon's side prepares for their first away trip of the season at the Stoop. The squad looks to build on last weekend's 2nd half performance as they take on an unbeaten Harlequins outfit.
Katie Houghton comes in at tighthead for Abu-Marzouq, joining Gwen Pyrs and Molly Kelly in the front row. Scottish and Welsh International's make up a Celtic second row partnership for a second week, whilst the back row remains the same of Perris-Redding, Field and captain Beth Stafford.
We see a couple of changes in the backline in what looks to be a very powerful outfit and will look to bring a lot of physicality. The experienced half back combination of Grieve and KDM continues and will look to bring centres, Laura Perrin and Lisa Neumann into the game who both impressed last weekend. Coming on to the wings are Alicia Calton and Alex Wallace, who'll be looking to get their hands on the ball and bring the physicality they've shown when they've partnered up in the centres, Jess Wooden remains at 15.
Coming back into the matchday squad after missing out last week due to illness is Lucy Winter and Hannah Birch and they're joined on the bench by India Perris Redding who will look to join her twin sister in making her Sale Sharks debut.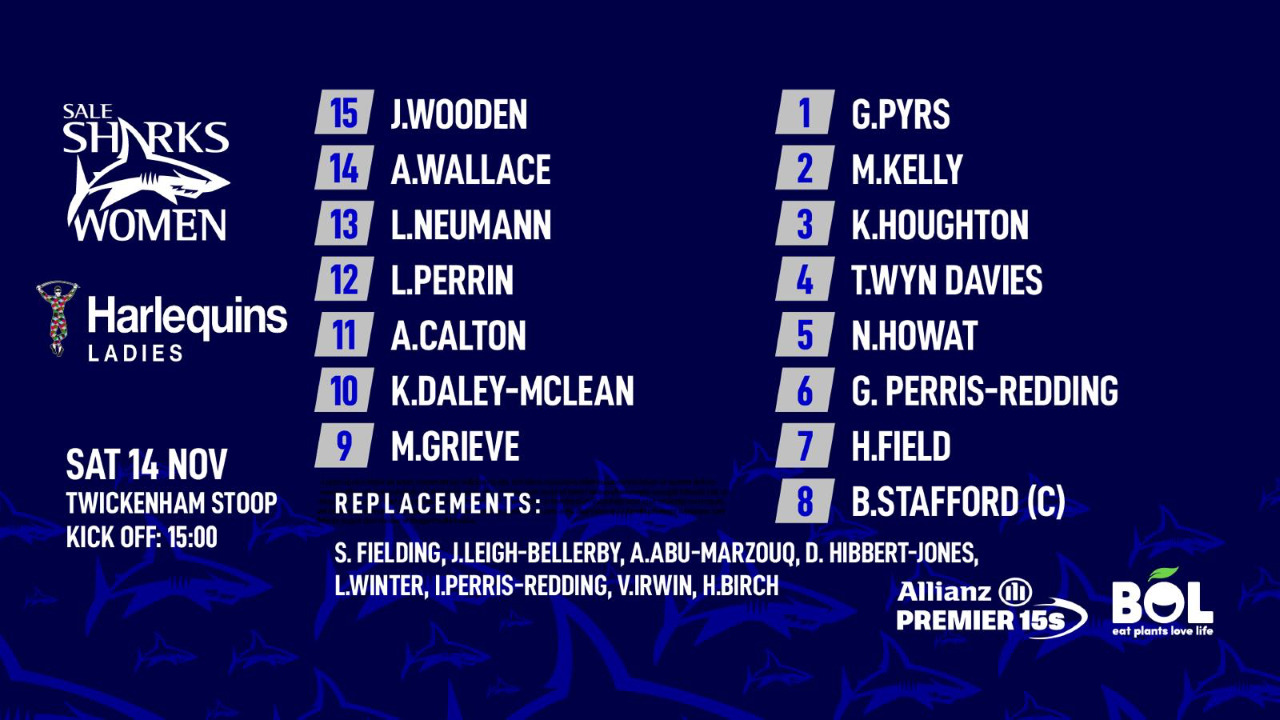 Related articles