Sale Sharks released branded face masks in the summer, donating all profits to the 4 charities and can now confirm that the total fund raised is £5118.79.  Each charity will therefore receive £1279.70 to put towards their objectives.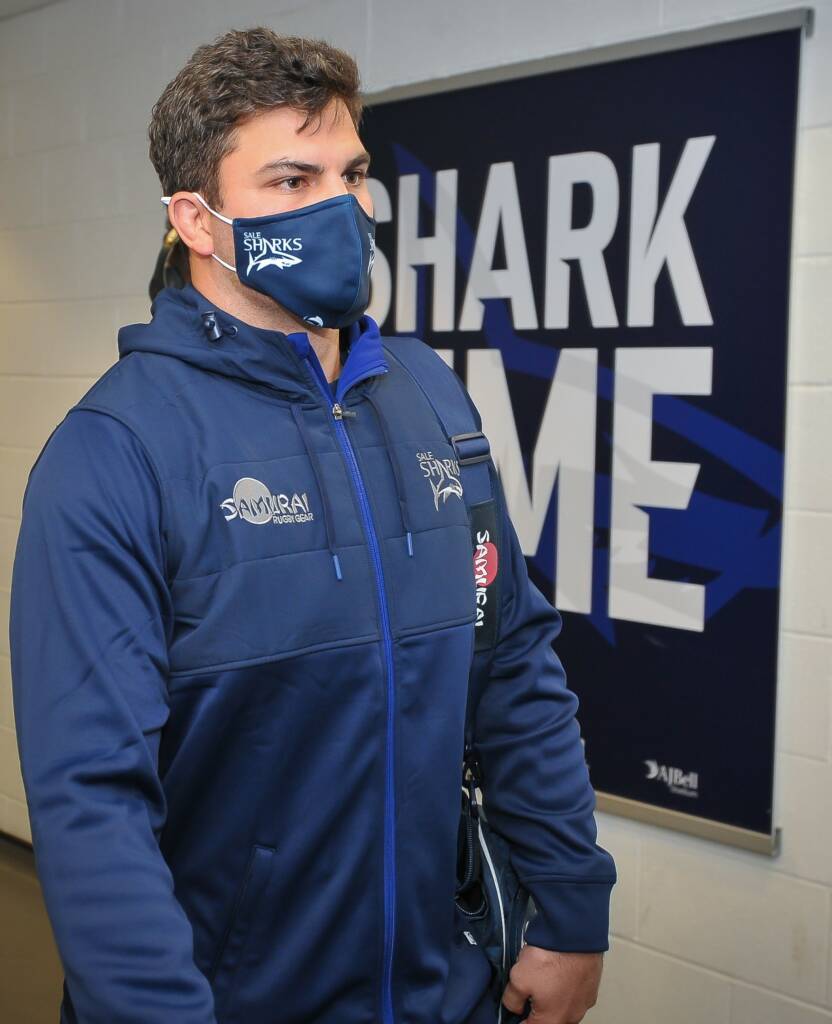 "It is great to be able to support the valuable work of these four great charities.  We thank the Sale Sharks supporters for enabling this donation by purchasing so many of our masks and look forward to continuing to use our platform as a professional rugby club to help local charities and good causes". Sid Sutton – Sale Sharks CEO
Beneficiaries include Children's Mental Health charity Place2Be, The Christie charity, Royal Manchester Children's Hospital Charity and Sharks Community Trust.
Place2Be is a children's mental health charity with over 25 years' experience working with pupils, families and staff in UK schools. Place2Be provide mental health support in schools through one-to-one and group counselling using tried and tested methods backed by research. They also offer expert training and professional qualifications.  They're mission is to improve children and young people's mental health and believe that no child or young person should have to face mental health problems alone.
The Christie charity supports the work of The Christie NHS Foundation Trust providing enhanced services over and above what the NHS funds. This includes money for care and treatment, research, education and extra patient services. Donations make a huge difference to the care and treatment that The Christie is able to provide to patients and their families. Long serving Sale Sharks stalwart Alan Blease received treatment at The Christie and the club were keen to show gratitude for the excellent care that they provided Alan.
The club is also donating to Royal Manchester Children's Hospital Charity, with funding ring-fenced for the Starlight Children's Unit, a satellite unit of the children's hospital based in Wythenshawe. The unit is for children aged 0-16 needing a hospital stay for medical treatment or surgery.
The Sharks Community Trust uses the power of sport to change lives across Greater Manchester and the North West.  The Trust deliver education, health and social inclusion programmes engaging with over 10,000 people each year.
For more information about Sale Sharks, visit www.salesharks.com.
Related articles