Sharks Community Trust, Premiership Rugby and Greggs Foundation have joined forces to improve physical activity and physical literacy among Key Stage children across the North West.  Sharks Community Trust provides primary schools across the North West with an opportunity to work with the only professional rugby union club in the area and Greggs Tackling Health is a flagship programme that combines high quality classroom delivery with rugby sessions to help improve soft skills and physical health.
Now in its third year, Sale Sharks Greggs Tackling Health programme has worked with schools across the North West.  As a sport, rugby can offer playing opportunities and role models to children no matter what their ability or background and this interactive project for children aged 7 and 8 with Greggs Foundation takes a holistic approach to teaching children about the importance of a healthy balanced diet, wellbeing and leading a healthy lifestyle – all with an exciting rugby focus.
The programme looks at different elements of a healthy lifestyle;
The Eatwell Guide to help build a balance of healthier and more sustainable food.
Understanding that the food we eat comes from different places.
Understanding how a healthy lifestyle helps our growth.
Recognising that foods have high and low amounts of sugar.
Making healthy choices to create a sandwich.
Greggs Foundation has a great history of delivering Breakfast Clubs at primary schools all across the country and their aim is to make a difference to 30,000 young people annually.  Mr Shaw, at the Firs Primary School, one of the schools involved in the programme, "The partnership between Sale Sharks and Greggs really makes a difference to our children.  They really enjoy the experience of learning about healthy lifestyles, especially when they get to play rugby as part of each session.  It was great to see lots of them trying new foods."
Government statistics indicate that almost one in three children leaving primary schools are now classed as overweight and Covid-19 has increased levels of inactivity amongst children at all ages.  Sharks Community Trust's community coaches have worked hard to support schools throughout the pandemic by providing them with resources and continuing to go into schools delivering sporting sessions including during the national lockdowns.
Sharks Community Trust Education Manager, Des Howlett, is proud of the work that they have been able to do with Greggs Foundation.  "Tackling Health is a fantastic project that is essential as we recover from the impact of Covid-19.  Our work with Greggs Foundation is allowing Sharks Community Trust to work with a large number of children to improve their wellbeing and there is no better sport than rugby to show them  the importance of an active and healthy lifestyle."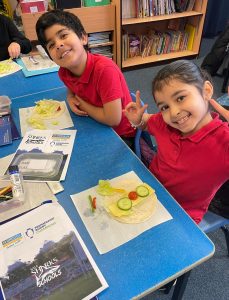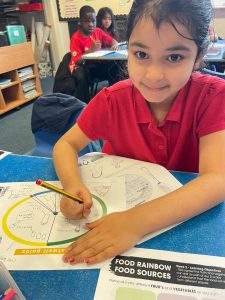 Related articles