Sharks Community Trust delivered wheelchair rugby and mental wellbeing sessions at Buille Hill Academy, in Salford
Sharks and England legend Jason Robinson and Sharks Women's star Carys Hall showed off their skills in the chairs
Event was supported by club sponsor Printerland
Sale and England legend Jason Robinson showed off his skills on four wheels as he teamed up with the Sharks Community Trust and club sponsor Printerland to deliver wheelchair rugby and mental wellbeing sessions at a Salford school.
Jason, who is a non-exec director at Sale Sharks, joined Sharks Women's star Carys Hall at Buille Hill Academy for the third of three events provided by Printerland at schools around Manchester.
Around 20 year eight students went through drills in the wheelchairs before Jason and Carys, who teaches science at the school, captained two sides in a match in the school sports hall.
All of the students involved had been selected by teachers, who felt they would benefit from the half-day event.
And after they'd been put through their paces in the wheelchairs, it was back to the classroom, where the Trust's mental wellbeing co-ordinator Eddie Owen delivered a session focused on improving the students' confidence and self-esteem.
And the day was wrapped up with an inspirational talk from Jason, who explained how he overcame childhood challenges to captain Sale Sharks and England and play in three World Cup finals.
Jason said: "It's so important to get young people active because it's fantastic for your physical health as well as mental wellbeing.
"When I was making my way in rugby as a young player we didn't have this sort of education and support. It would have made a huge difference to me because I struggled at times.
These young people have so many new challenges with social media so I jumped at the chance to speak to them, to encourage them, and to remind them that they can be anything they want to be."
Carys, who plays on the wing for Sharks Women's team, added: "I was so proud of the way the students responded to Jason and to the rest of the team from the Trust.
"They were hanging on Jason's every word and I know what he said will have really resonated with them."
The first of Printerland's three sessions was held at Didsbury High School at the start of May and saw Trust coaches deliver a rugby taster day to 45 girls.
The second focused on rugby coaching and was held at Wythenshawe Rugby Club later that month with around 32 young people in attendance.
Printerland CEO James Kight said: "We're incredibly proud of the impact our partnership with Sale Sharks is having in the local community. To see so many youngsters benefit from our work has been a wonderful experience. Mental wellbeing is hugely important and witnessing role models like Jason and Carys having such a positive influence on those who look up to them is fantastic. Our aim to introduce Rugby to new audiences has allowed us to bring people together in support of each other, and we can't wait to continue with this commitment over the next Premiership season and beyond."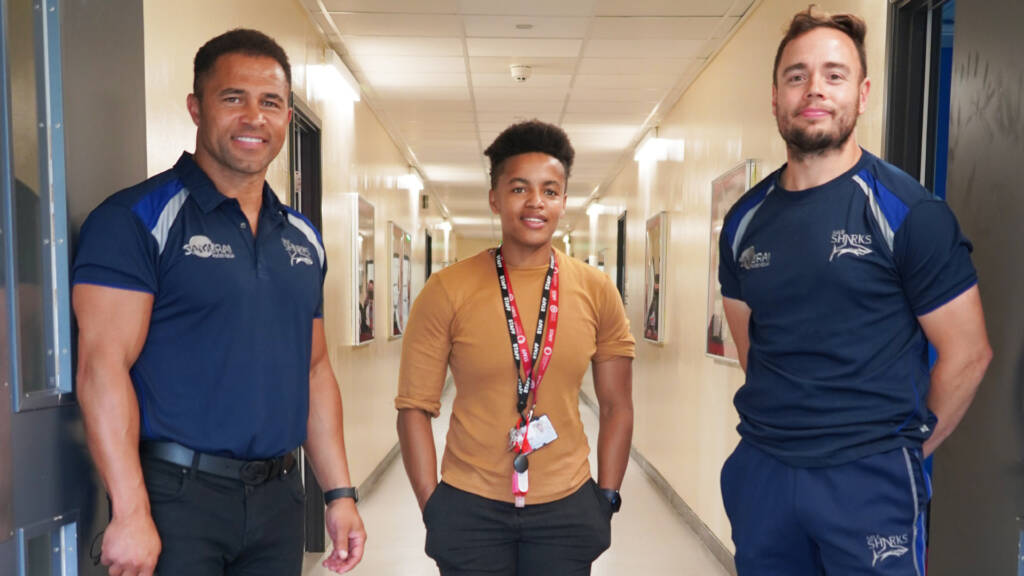 Related articles