Sale Sharks Women is proud to announce 13 new additions to its 44-stong Premier 15s squad ahead of the 2021/22 season. 
Among those joining the ranks is Olympic 7s player Lisa Thomson, Ireland prop Leah Lyons, and US international Nick James.
"It's all about raising the quality of rugby that we're offering as a squad," said Women's Performance Lead Katy Daley-Mclean MBE.
"These are the kinds of players we want to attract now."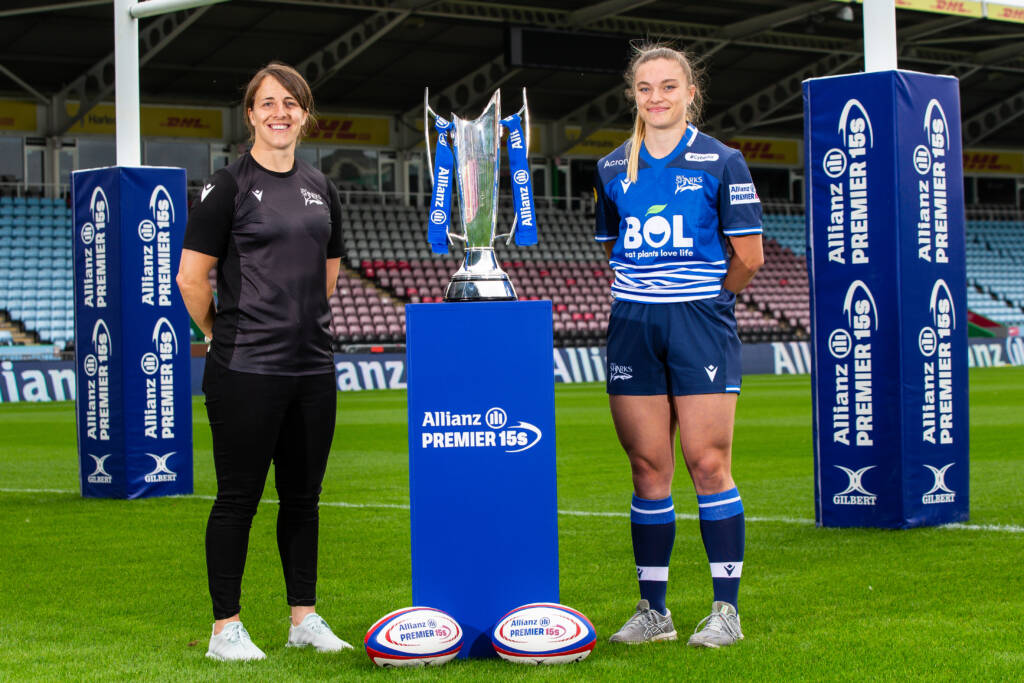 Lisa Thomson
At 24-years-old, Lisa's sporting CV already boasts achievements most players spend their careers dreaming about.
A Varsity Cup from her time at Edinburgh University, the centre made her Scotland 7s debut in 2016 and has been selected for every campaign since.
Spending the 2017/18 season refining her trade with top French club LMRCV, Lisa was made captain of Scotland Women the following year.
Six Rugby Europe tournaments and a Women's World Series later, the most recent stop on Lisa's sporting ascent has been the Tokyo Olympics, where she came off the bench for Team GB to score against Kenya.
Premier 15s should prove small fry for this newest Shark.
Leah Lyons 
With 26 Ireland caps and 25 Six Nations points, expect this prop to make an impact in the tight and the loose for Sharks this season.
Inspired as a youngster by the likes of Jonny Wilkinson, Lyons brings a breadth of skill to her position.
"If I can put a little kick through, if I can hook or throw, or be able to distribute the ball, I have a better chance at the game," she said.
Munster, Quins and now Sharks – expect Leah to bring flair to Premier 15s this season.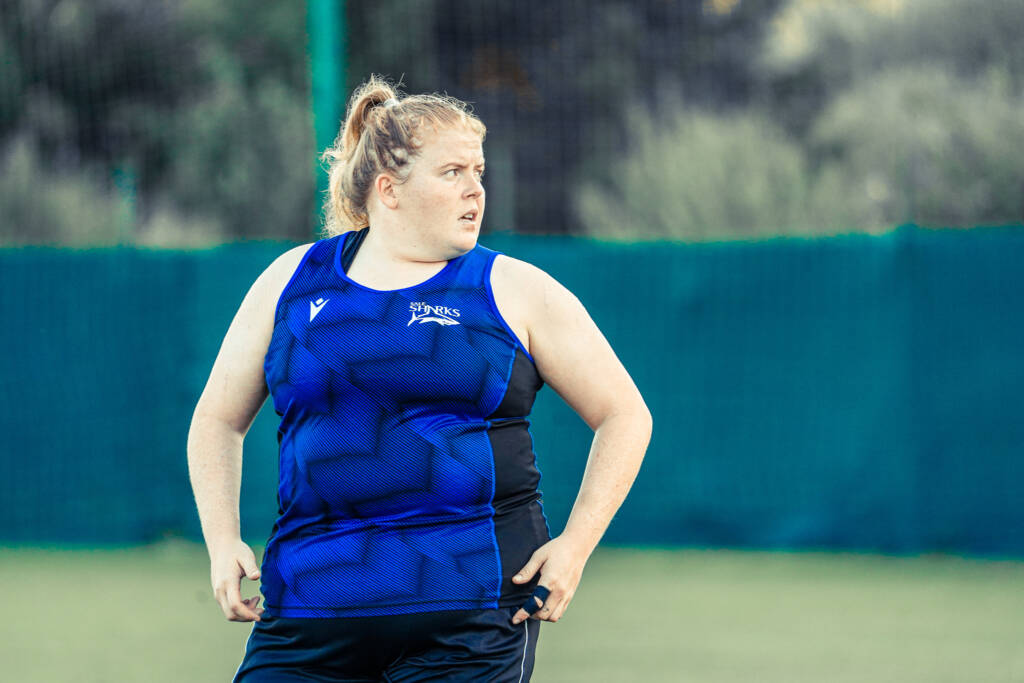 Nick James
Hailing from Dublin – Texas, when Nick picked up rugby in 2006, she was already a state champion powerlifter, defensive MVP softballer, and District footballer.
Nick had captained several clubs by the time she earned her first cap for the US National Team, running out against England at the 2017 World Cup.
Prop by trade, Nick reinforces the adage that forwards are smarter than backs, holding a degree in Mathematics with a coaching minor.
Read Georgie Perris-Redding's blog on life in the US as part of ARPT's Rugby 7s programme this summer here.
Beth Stafford leads the Sharks for her second season as captain, supported by vice-captain Mhairi Grieve.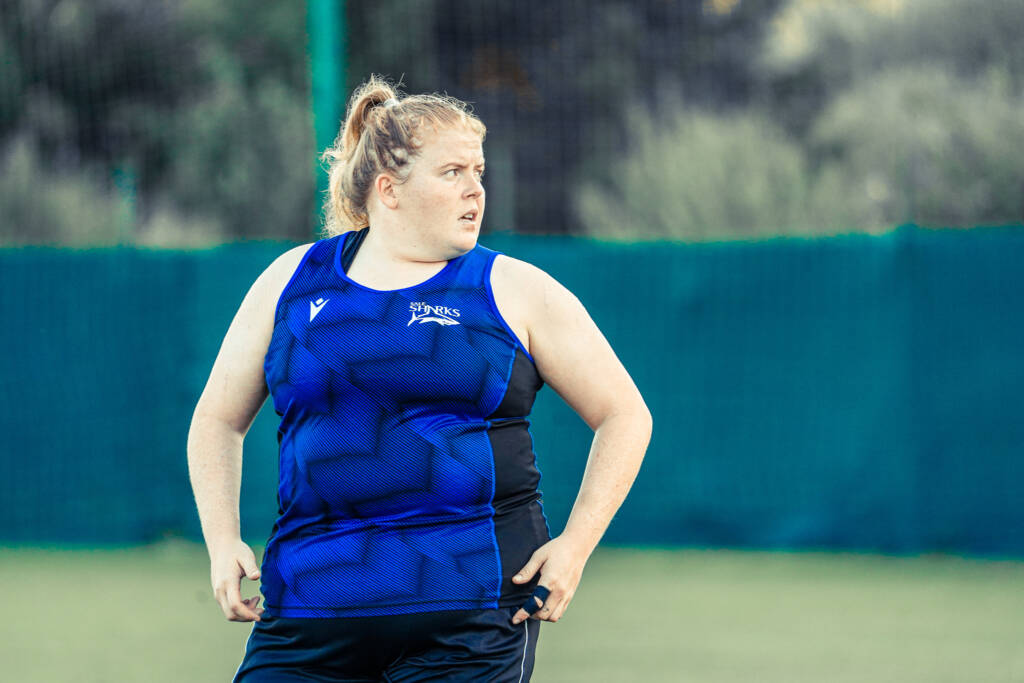 FULL SQUAD:
Gwen Pyrs (prop), Hannah Walton* (prop), Catie Benson* (prop), Aisha AM (prop), Scarlett Fielding (Hooker), Molly Kelly (Hooker), Marion Ridway (Hooker/7), Freya Hellin (Hooker/6), Nick James* (prop), Hannah Davis* (prop), Katie Houghton (prop), Leah Lyons* (prop), Teleri Wyn Davis (lock), Nicola Howat (lock), Vicky E Irwin (lock), Molly Morrissey* (lock), Lucy Winter (back-row), Daisy Hibbert-Jones (back-row), Rachel McLachlan* (back-row), Hannah Field (back-row), Georgie Perris-Redding (back-row), Jess Elbeck (back-row), Amy Orrow* (back-row), Beth Stafford (C) (back-row), Mhairi Grieve (VC) (scrum-half), Jess Roberts (scrum-half), Willow Bell (scrum-half), Katana Howard* (fly-half), Lizzie Duffy* (fly-half), Sarah Law* (fly-half/scrum-half), Katy Daley-McLean (fly-half), Sarah Corforth (fly-half), Laura Perrin (centre), Alicia Calton (centre), Hollie Bawden (centre/wing), Lisa Thomson* (centre), Lisa Neumann(wing), Lauren Delany (wing/fullback), Jodie Ounsley (wing), Carys Hall (wing), Hannah Birch (wing/fullback), Jess Kavanagh* (wing), Alex Wallace (fullback/wing), Vicky Irwin (fullback/fly-half)
*New signings
Related articles