Global sports nutrition brand Kinetica has proudly announced that it is to become the official sports nutrition partner of Gallagher Premiership Rugby club Sale Sharks.
The multi-year agreement will see the premium brand support both the Sharks men and women's teams with quality-led, great tasting nutritional supplements to ensure the players can perform at their best and recover effectively
Kinetica, a trusted partner to some of the world's leading athletes, will work closely with Sale Sharks High Performance team to ensure the players get that extra one percent that so often delivers a personal best performance.
The two organisations will work closely together to add value to the Sale Sharks athletes and fans by educating everyone from the elite sportsperson through to the everyday active consumer of the health, wellbeing and performance benefits the Kinetica range of sports nutrition products can bring, irrespective of performance level or age.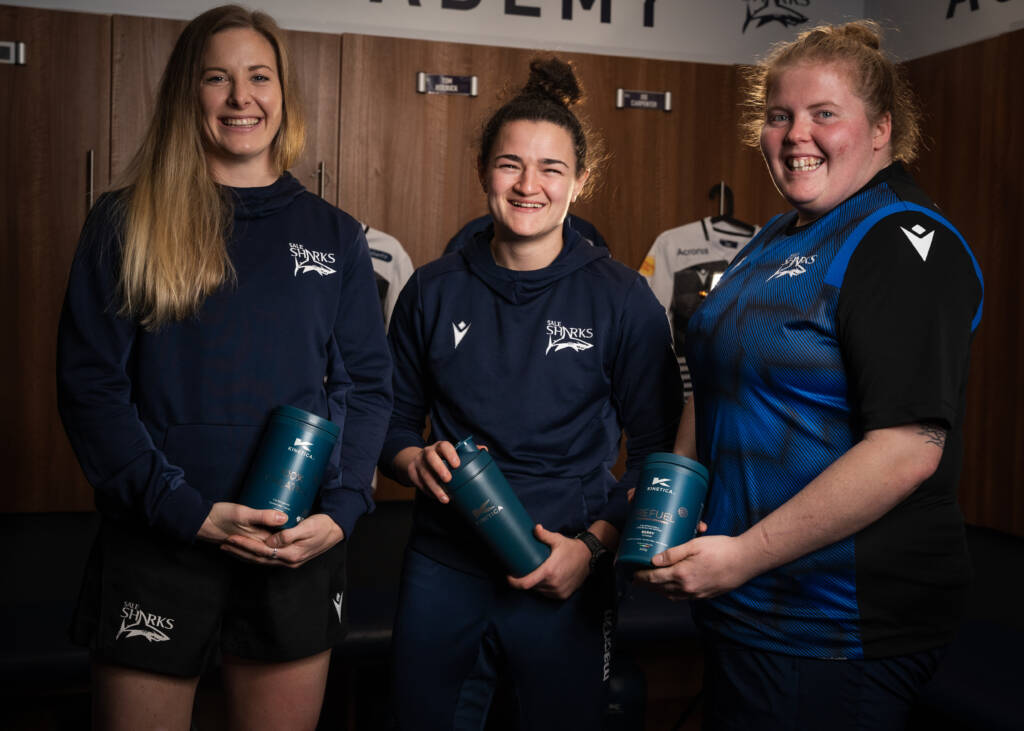 "As a diverse and inclusive brand, we in Kinetica are delighted to be able to support not only the Sale Sharks men's team but the women's side also," said Sorcha Madigan, Business President Kinetica.
"The men's team continues to go from strength to strength with new players bringing their competitive edge to the next level, while the introduction of the women's team in recent years reflects the club's desire to evolve and play their part in growing the women's game.
"This will undoubtedly inspire young girls and women to participate in sport, which is a mission we are proud to support as partners."
Sale Sharks' Head of Sports Science, Rick Swaby said: "Our players put 100 per cent into every training session and every game so the correct nutrition is vitally important when it comes to maintaining that performance for 80 mins and recovering to go again the next week.
"We know that an extra one percent can make a huge difference to performance so we're excited to see how Kinetica's supplements can help us give the players the boost they need to perform at the very highest level week in week out."
Sale Sharks CEO Sid Sutton added: "We want to build partnerships with brands who want to grow with us and develop long-lasting relationships with the club across both the men's and the women's teams.
"Kinetica absolutely fit that description. As a brand their values match ours and we're really excited to welcome them to the Sharks family."
For more information on Kinetica Sports Nutrition and to shop their extensive range, visit www.kineticasports.com or search Kinetica on Amazon.co.uk
Related articles