To ensure that the AJBell stadium is a safe, secure environment, all bags will be subjected to a physical and/or visual search at entrances to the stadium.
Backpacks, holdalls, rucksacks, prams, trolleys, or other similar items larger than A4 size will not be allowed into the stadium. Only small handheld bags, no larger than A4 size will be allowed to enter the stadium.
*Drawstring bags, handbags, rucksacks, plastic bags that are A4 are permitted.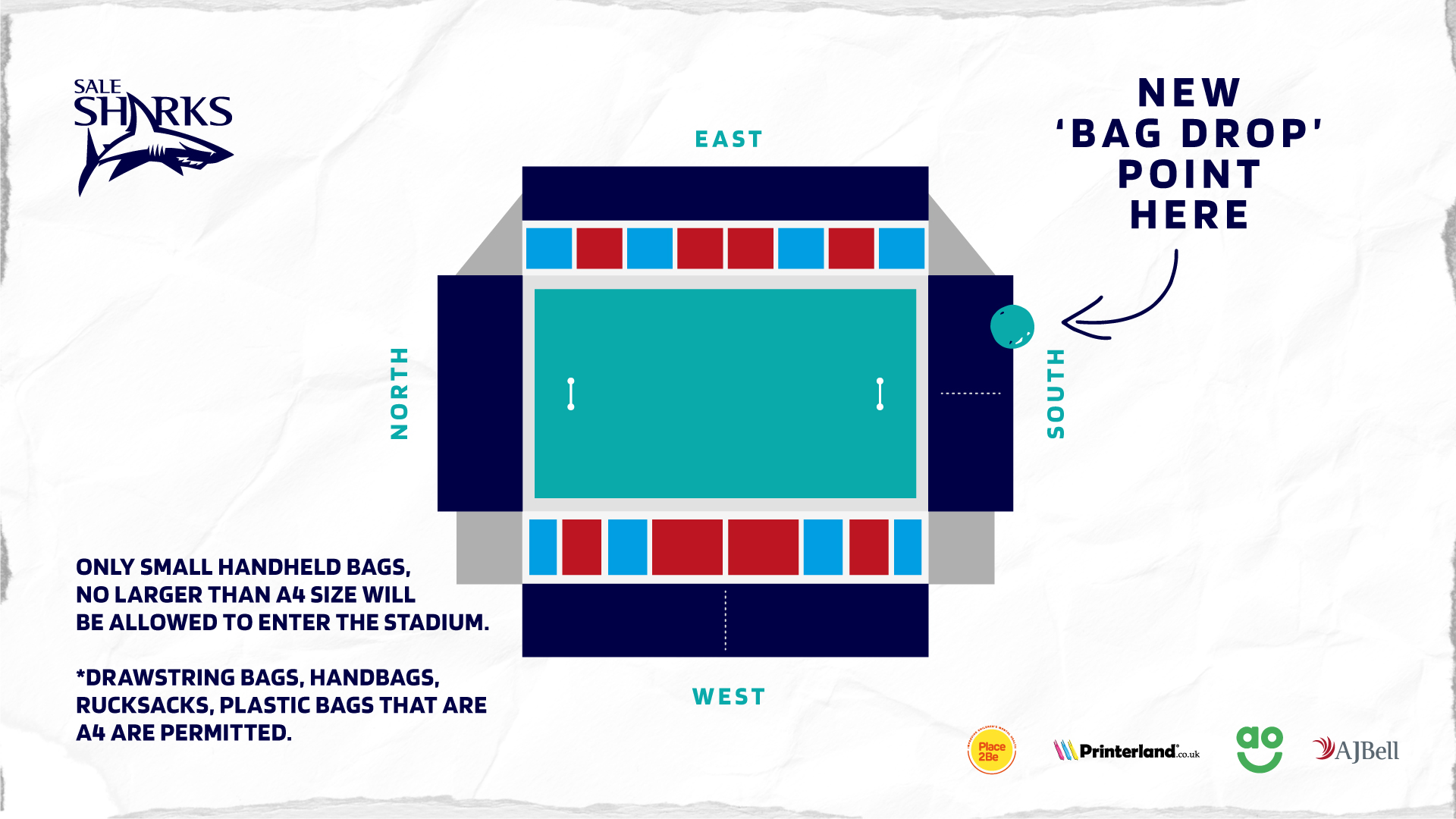 If you must bring bag, pram or other large item to the stadium that exceeds the allowable size, bag drop facilities that you can use to store your items will be in place until the match has finished.
If you have a medical condition that requires you to bring a bag or other equipment, please contact ticketoffice@ajbellstadium.co.uk.
The bag drop will be priced at £2 to leave an item at the 'Bag Drop' facility, with all profits going to the Broughton House charity.
Please note that if you decide to use the 'Bag Drop' facilities, it could potentially delay your entry and departure from the stadium and so you should arrive at the bag drop early, with plenty of time to check in your bags.
The bag drop will be open 90 minutes prior to kick off and 30 minutes after the end of the game.
Related articles