This week sees Sharks' very own Eagle AJ MacGinty hit 100 appearances for the club, but he's not the only one to have reached that special landmark in recent weeks. Byron McGuigan brought up his century in the New Year's Day clash with Wasps and so did academy graduate Luke James.
The full-back, who cheered from the stands at Edgeley Park as a youngster and made his debut for Sale at the age of 18 against Saracens in 2017, found a place in the matchday squad hard to come by in the early part of the season, as Simon Hammersley made the 15 shirt his own. But now Luke is back in favour and has started three of the last four games.
So what does he remember about his first game as a Shark – and how has having older brother Sam alongside him in the Sale back line helped?
He said: "I wasn't really supposed to play. I was part of the squad as a travelling reserve but we had a few injuries and then I think AJ pulled out with another injury quite late. It was the first time I had even gone with the senior squad as a reserve so I was already nervous, but then the coaches told me I was going to be on the bench. I was sharing a room with another young lad and I remember just being so nervous.
"I didn't know any of the calls, but actually looking back, it was good for me to be thrown in at the deep end. It was a real sink or swim situation.
"That season I played maybe ten or 15 games which was far more than I had expected.
"Sam was huge for me at the start because he was already established in the team. At the time, we lived together so we could go home and bounce stuff off each other. He was always on hand for me to ask questions or get feedback on how I had played.
"We're a really close family and my parents always had season tickets when we were growing up. Sam and I have both moved out now but we still live pretty close to each other.
"Our parents very rarely miss a game. It's brilliant to see them in the crowd."
After a strong pre-season, Luke missed on selection in the early Premiership games. But rather than get frustrated, the 22-year-old got his head down and worked hard on the areas of his game that needed improvement.
And now he's looking forward to doing his bit to push your Sharks up the Premiership table.
He said: "I didn't play too much at the end of last season and Alex gave me a few things to work – stuff like my kicking, being more vocal and improving my control of the back field. I felt like I had a good pre-season but then I didn't play too much in the first eight games of this season.
"As a young player it's a hard balance to strike. I'm naturally quite calm so I'm not going to be banging on Alex's office door demanding to play. But I do need to show that I'm ready and I'm pushing hard. We're all super competitive and desperate to play and no-one is happy when they're left out.
"We've got plenty to play for. The Premiership table is so tight at the moment so a place in the top four is definitely still not out of the question. And we've got the Champions Cup too. There's no reason why we can't go to Bristol and win and then who knows after that."
Fans favourite Luke grew up watching Mark Cueto et al from the Edgeley Park stands so he understands exactly what it means for the players to speak to supporters after games.
He added:
I was that fan. I was the one high fiving the players by the side of the tunnel so I know how much it means. Fans think we're doing them a favour but it's incredible for us too."
"The support we get from the stands means so much so it's an honour to be able to give a little bit back.
"I know we've got a big crowd in for today's game so I can't wait."
Player Sponsor: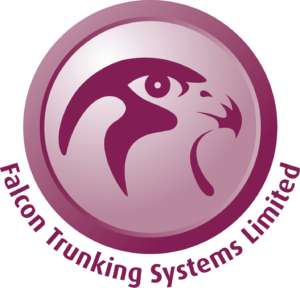 Related articles