Well it's been some turnaround since we sat down and put pen to paper before the Leicester game!
We started that game in 11th, having looked bright but lost away to Clermont and a comfortable but unsurprising win over a depleted Ospreys side. Just two games later and the league leaders and champions of England have been dispatched, both with five point wins (and no points for either of them). You wonder what the pessimistic sections of our fanbase (us included) are going to complain about if it carries on like this.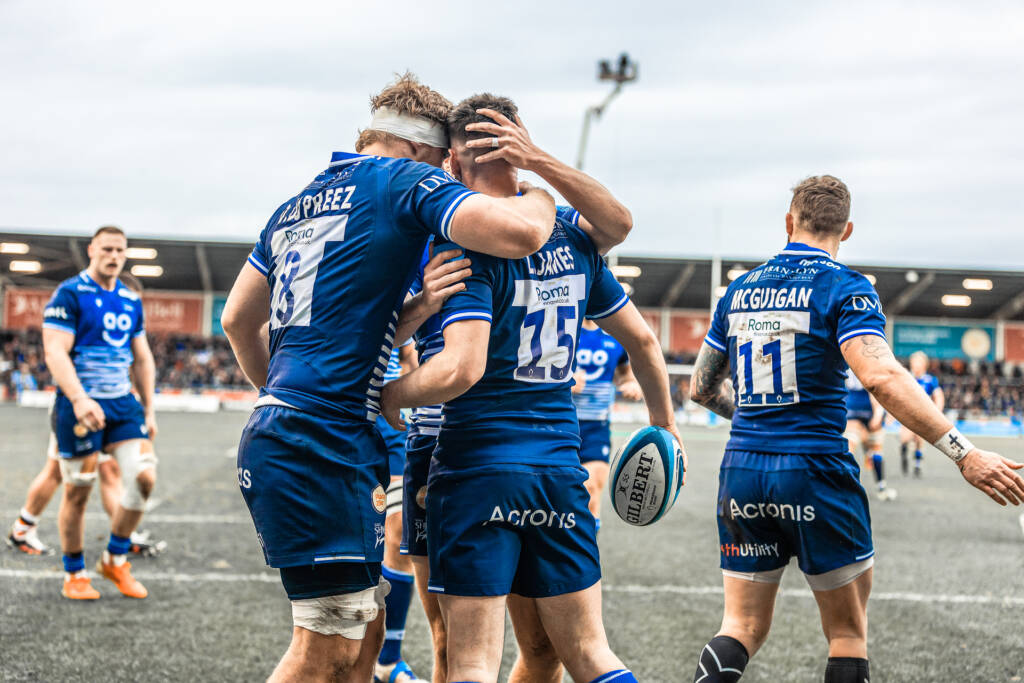 The first half of the Leicester game was a slow burn introduction to the fireworks that were to follow, with Tigers looking strong and the Sharks still looking like we were a team shorn of a bit of confidence, not helped by playing against a subtly impactful wind. Luke James has been probably the stand-out player of the last two games from 15 and he was a rare bright spark in a slightly frustrating first 40.
And then the second half happened.
Ben Curry pops up from seemingly nowhere (presumably this is why Eddie never sees him to pick him for England) to stroll in, then Arron Reed reaches mach speed. Dan Du Preez tops off some superb form with a chargedown and gallops in from distance, thanks to some fantastic counter ruck work from Curtis Langdon, and then after a couple of AJ penalties to get us back in front, Tom Roebuck rises to pluck the ball out of the air and put a very large cherry on top of the cake.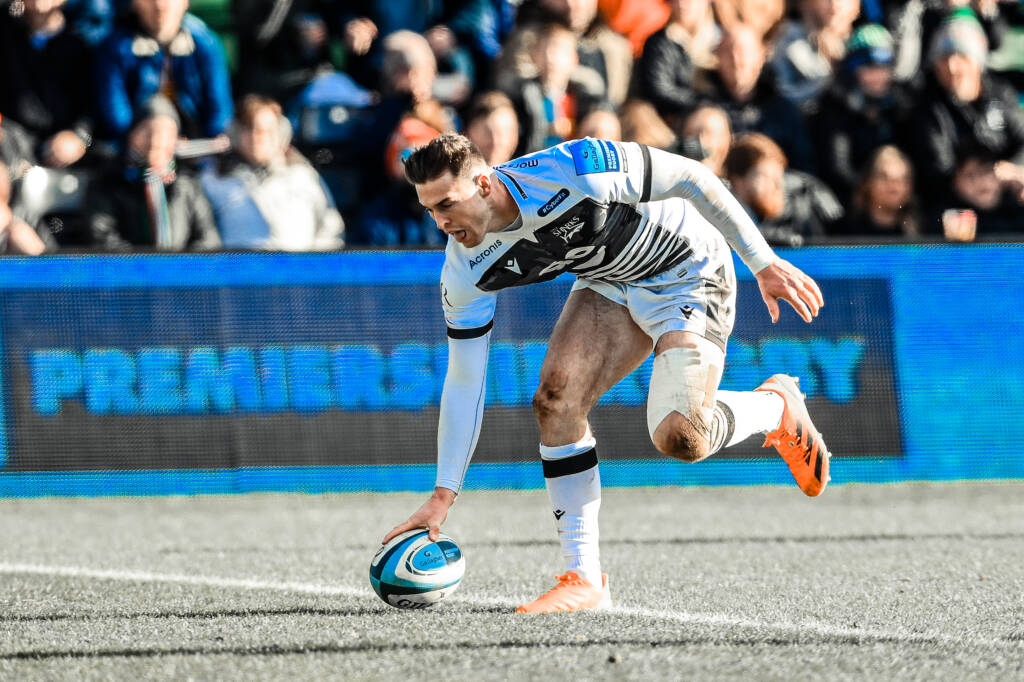 But, but, but – next up was Quins, whose style of play has always hurt us. It was away, and we haven't won at the Stoop in the league since Tom Curry was just an age grade captain. It was a mammoth task, made harder by the fact we were still missing a chunk of top players to injury and we were depleted by England call ups.
Next thing you know we're 22-0 up playing scintillating rugby and making Quins look like… well us about two months ago actually.
Seriously, there were too many joys in that Quins game to fit them into two pages of a programme so we won't try, but safe to say the future is incredibly bright and the present isn't looking too bad either. The academy talent is firing, and the international class is showing (with the England captain still to come back – congratulations Tom). Most of all the team looks as excited as anyone about what's to come.
And what's to come is an emotionally charged match as we welcome Dimes back to the AJ Bell for the first time since his departure. Steve gave the club incredible service, and we've long said on the pod that he might well be the reason we still have professional rugby in the North West. It will be a good chance to give him the round of applause that circumstances denied him and to thank him for all he's done for the club.
Giving him a win might be too far though. We're sure he'll understand.
Alex, James and Lewis
You can listen to the Shark Tank weekly podcast HERE.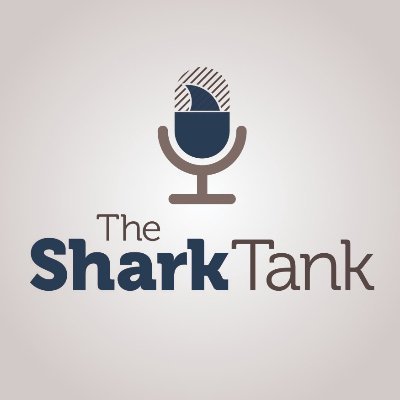 Related articles