The last few weeks have seen plenty of celebration in the three Du Preez households, as Dan and wife Rebecca welcomed their first child, baby Judah into the world (massive congratulations Dan). There's been plenty to celebrate on the field too since the turn of the year, as a resurgent Sharks side has won five on the spin. And key to that winning run has been the eldest of Sharks' Du Preez brothers. Rob is a fly-half at heart, but a switch to the 13 shirt has seen him cement a place in Alex's team – and now he's targeting a strong end to the campaign and a top four finish.
He said: "It's been an up and down season for me. I started the first game, then I got injured and I carried that injury and made it worse. The switch to 13 wasn't a deliberate thing on my part. I just think Alex wanted to have another ball-player outside AJ. I've got Rohan (Janse van Rensburg) inside me offering a bit more power – he can do the hard grunt and then we've got another playmaker.
"I know I've still got plenty to work on but I'm loving playing with Rohan, outside AJ, and the team is winning. That's always the most important thing."
That team ethic and the togetherness in the squad has been key to Sharks' resurgence since December. Ahead of today's game Sale sit in seventh position, just four points off the coveted top four.
Rob said: "Before I came to Sale I had never played anywhere except at fly half. I still maintain that I am a fly-half but I'll play wherever I'm picked and wherever the coaches feel I can best help the team.
The team comes first and that's how it always has to be – it's why rugby is the greatest team sport in the world. It's how everyone at the club feels and I think you can see that on the pitch. We all work for each other and support each other."
"I like to be vocal on the pitch. I think being a fly-half means you have to be. You have to boss people around and be a leader on the pitch and that's what I've always tried to do. I guess it comes quite naturally. It's something I've always had in me.
"Even when the results weren't going our way, we knew we had so much talent in the squad and that if we stuck to our processes and made sure we were doing the right things, and putting in the effort, the results would come.
"We have fantastic players and coaches here and we knew that we could go on a winning run and do something special. We stuck to our processes and now we're seeing the results. The league is very tight, but for us, we're focusing on one game at a time."
Rob has played with his younger brothers, twins JL and Dan, at Sale Sharks, and against them during his time with the Stormers, in South Africa. But he knows which one he prefers.
He added: "Playing with JL and Dan is really, really special. Playing against them was no fun to be honest.
"They are both unbelievable and I couldn't be prouder of what they've achieved. Their game is all about being brutal and powerful. It's their circus act and they do it better than anyone, but they've got a lot of skill too.
"I love watching them run through people and over people. It gives me so much energy. I think the rest of the team sees what they can do and it lifts everyone."
A proud Durban native, Rob hasn't been home since the start of the pandemic. But despite the Manchester weather, including recent storms Dudley, Eunice and Franklin, he's enjoying life in the north west of England.
He said: "Durban is an amazing city, but the last time we want back we got stuck there for eight weeks because the pandemic started. My parents come over quite regularly, which has been great for all three of us.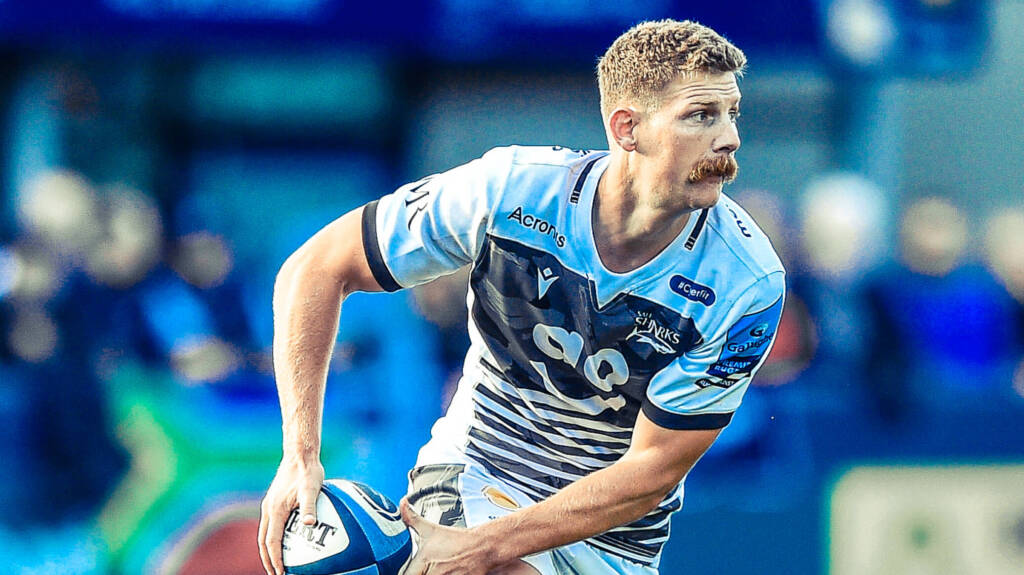 "I'm sure everyone thinks they'd rather be on a beach when the weather is like it has been recently. In fact, it was my wife's 30th birthday last Sunday and we had a BBQ under an umbrella and we were definitely thinking that. But it's part of the package when you sign up to play here. It's great to have the chance to play with my brothers and be close to my new nephew.
"On the pitch we can still make this a special season too."
Player Sponsor:
Related articles