It's been a frustrating season for Manu Tuilagi, with a hamstring injury picked up in England's Autumn International series leading to a long lay-off. But now the man who Alex Sanderson describes as the 'glue' in his Sharks squad is fit, he's still smiling, and he's looking forward to making a big impact in the remaining games of the season – starting with today's Champions Cup clash.
"I'm feeling really good at the moment and looking forward to this game," he said. "It's going to be difficult because Bristol are a really good team who like to throw the ball around. They've got some really good players but so have we.
"It's over two legs but that hasn't really changed our approach. The next week and the next game is always the most important one for us. Whatever happens after that happens. All the focus for us is this week and Bristol Bears.
"It has been a frustrating season for everyone at the club. We feel we could have had a few more wins but we can't think too much about that. The top four is still a possibility but we know other results have to go our way so we have to look forwards with a positive mindset."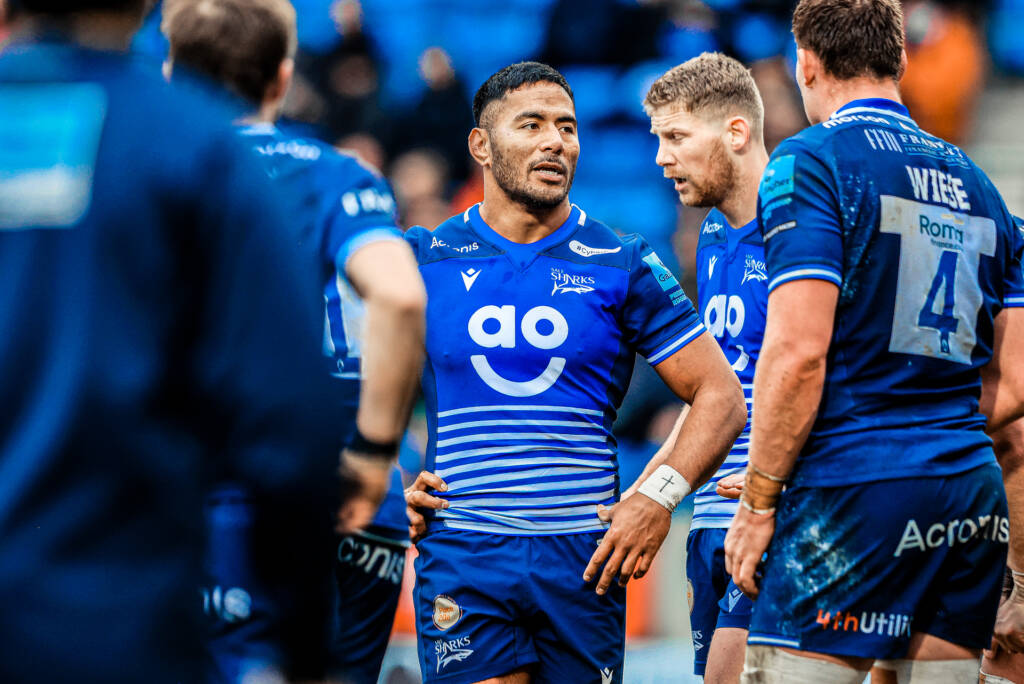 That injury picked up against Australia led to a lay-off of more than three months, a challenge that might have been difficult for a young Manu to handle. But at the ripe old age of 30, and with a young family, his perspective on life and his rugby has changed.
"This season has been frustrating at times but I just try and just focus on what I can do, and what I can control," he said. "I've focused on trying to get myself right and that's all I can do. Being positive is, to me, a choice. Some days it's not going to be all sunshine and rainbows but I want to come in every single day with a smile on my face, and bring the energy and positivity. Hopefully that spreads around the place.
"Every day I wake up and think to myself that I have the best job in the world. I get to go to work and spend time with the boys playing the game that I love. I can't explain how much I love playing rugby.
"For me, life is amazing. It can be frustrating at times, and obviously some days are more challenging but I love it. The environment of a rugby club is like nothing else. I absolutely love it.
"Everything I've gone through in my career has helped me deal with the tough times. When I was younger, I didn't always deal with injuries and setbacks like that too well, but now I'm glad that it all happened because it's given me perspective.
"In rugby, and in life in general, we're all going to have hard times. It's about learning from them and coming back stronger. You always need to keep pushing forwards.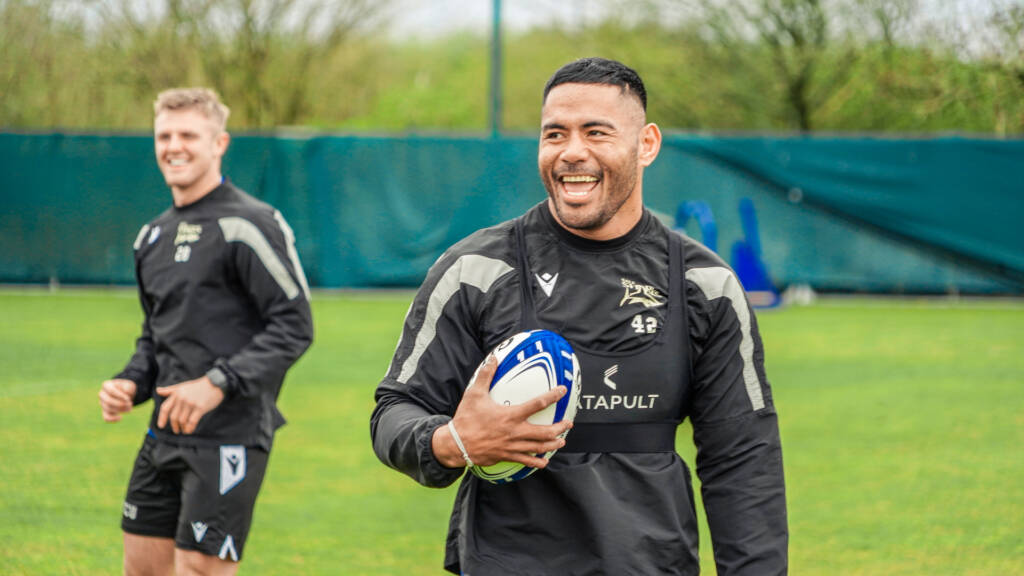 "I try and help the younger lads as much as I can but sometimes it's hard to understand that view of life unless you've been through those tough times. I have the perspective I have because of those challenges. I'm doing something that I absolutely love and I want to carry on for as long as I can.
"This club is moving in the right direction and as a club and a team I feel like we're nearly there. It was frustrating to not come away with a win against Saracens but we've got a chance this week to put that right and show we've learned from that game."
Player Sponsor:

Related articles