The sizable second-rower helped prepare students at Broadfield Specialist School for their first ever tag rugby tournament!
Sharks Community Trust, together with Sale Sharks player Matt Postlethwaite, delivered tag and wheelchair rugby sessions at Broadfield Specialist School yesterday.
The day began with a structured tag rugby session in preparation for the school's first ever tournament at Flyde RUFC. Matt then helped deliver two wheelchair rugby sessions.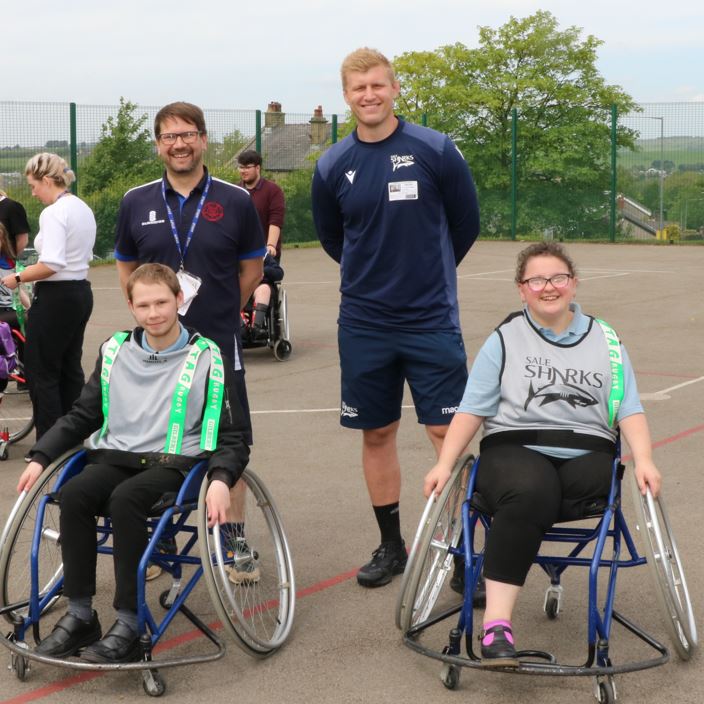 Matt said: "I was really impressed with the tag rugby team's ability, especially considering they hadn't played much before. They had really good core skills and everyone gave 100%.
"I was just as impressed with the two wheelchair groups – as soon as they got in the chairs they shot off and there was no stopping them.
"It was amazing to see so many kids get involved in wheelchair rugby and, more importantly, they all seemed to love it."
The Lancashire-based school, which is a provision for students with generic learning difficulties aged 11-19, teaches 171 students and provides a sensory curriculum for students with more complex needs.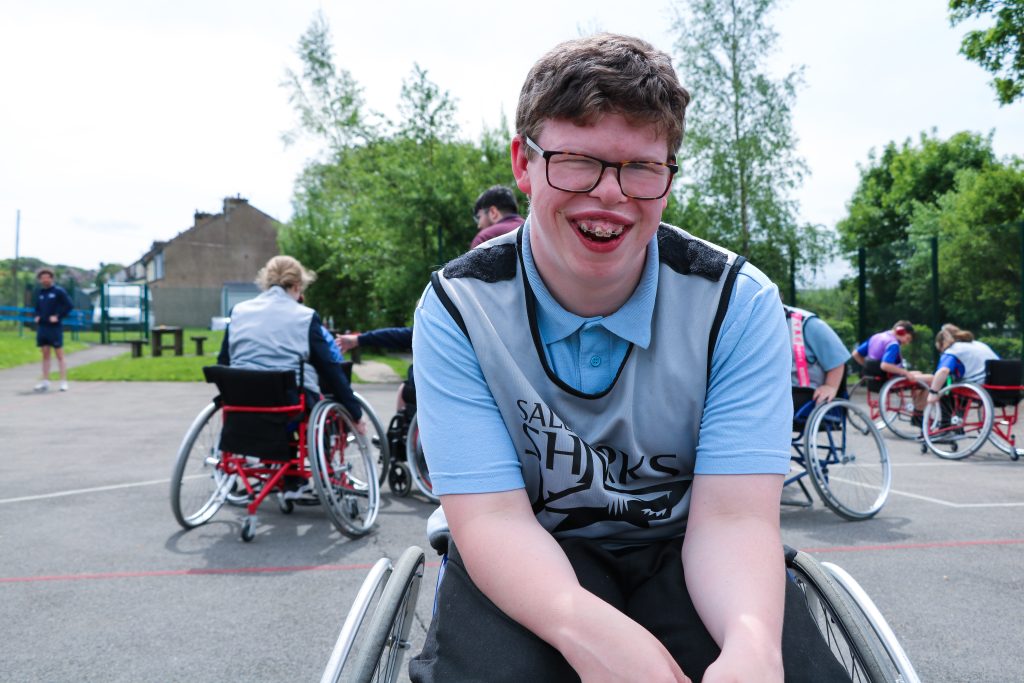 Teacher Stephen Mills said: "It was amazing to have such professionals visiting our school. The tag rugby session was great practice and the students thoroughly enjoyed themselves.
"The main aim of the wheelchair tag rugby was enjoyment; however, it also created a real sense of inclusion for all our students, with both wheelchair and non-wheelchair users able to get involved equally.
"The whole morning was amazing. It was great to meet Matt and the Community Trust coaches, and to create a positive link with Sale Sharks. Hopefully we will see them again soon!"
To find out more about Sharks Community Trust Education programmes, click here.
Related articles