Sessions from Sale Sharks Foundation have become a pillar of player development at Manchester United Academy.  
Sale Sharks Foundation is excited to be delivering rugby sessions at Manchester United's Junior and Pre-Academy.
The cross-sport collaboration between the Premier League and Gallagher Premiership giants has been running for the past two years.
The bespoke sessions nurture the development of young footballers aged seven to 12, offering a crash course in rugby skills, training, and values.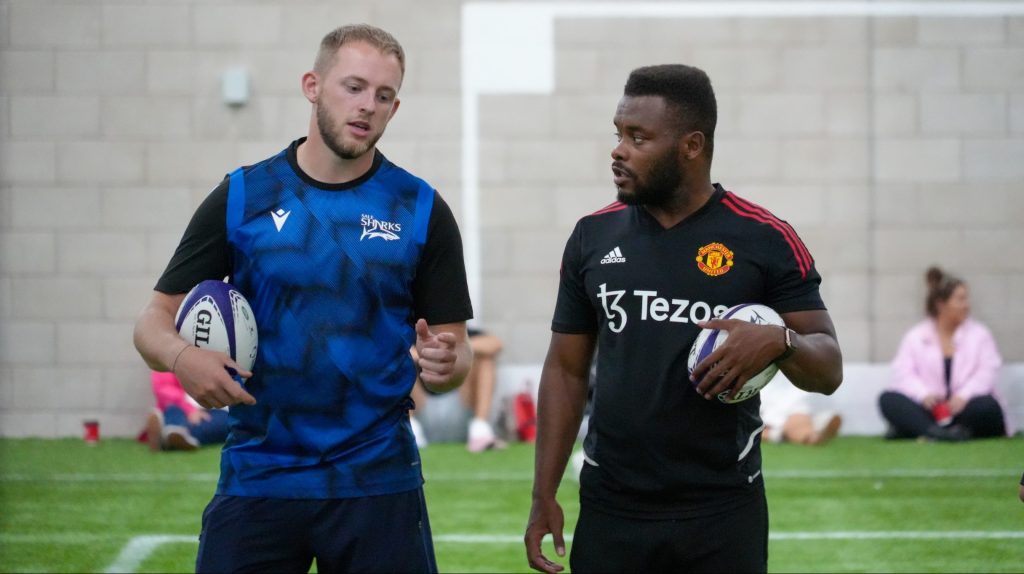 Manchester United Pre-Academy Lead Coach Jarrad Ince said: "As part of our approach to having a varied programme, it's essential we offer our children an opportunity to try different sports.
"The children thoroughly enjoy the experience of being able to participate in rugby – there are many crossovers between the sports, and it's great to see the children learning new techniques and rules whilst dipping their toes in to a sport they are unfamiliar with."
Rugby Development Manager at Sale Sharks Jack Leech said: "The athletic ability and professionalism of the young footballers at such a young age is amazing to witness and makes them a real joy to coach.
"It's great to break down the barriers that we often see arising between football and rugby. Both sports can definitely learn a lot from each other."
Related articles