By Ben Nurse
Sale Sharks Women have started their third Premier 15s campaign in excellent form with three wins from their first three games, leaving them second in the table.
Overseeing that stunning start has been former Wales international and National Skills Coach, Rachel Taylor, who joined the club as the Women's Performance Coach ahead of last season.
Sharks Women's third win of the season came on Saturday at the CorpAq Stadium when tries from Scarlett Fielding and Georgie Perris-Redding helped secure a 15-14 win over a strong Loughborough Lightning team.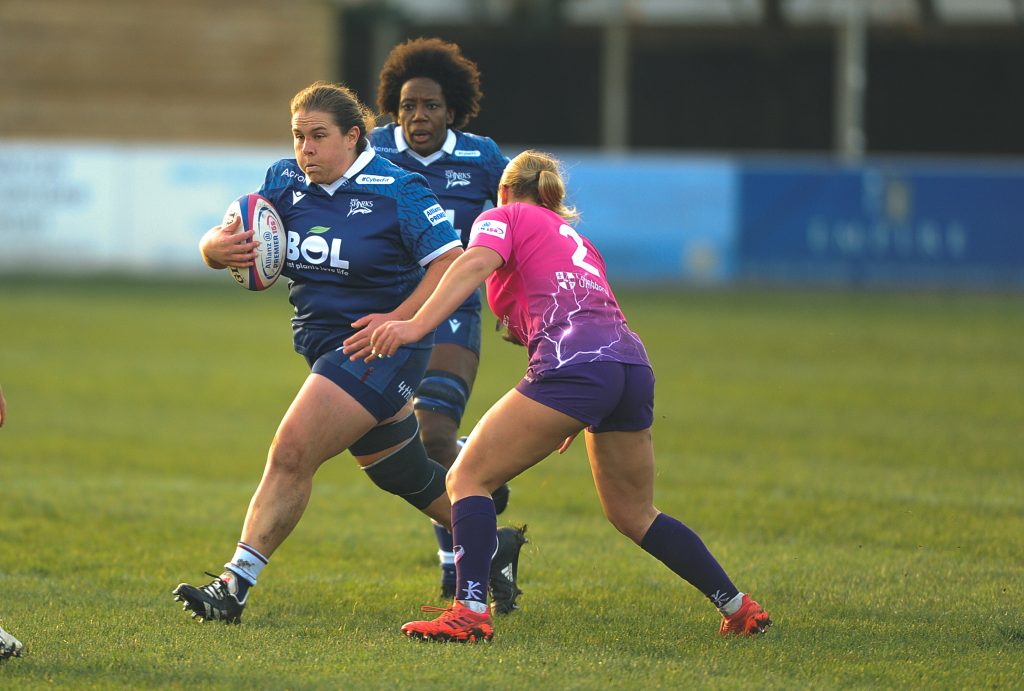 Sharks fell behind after just seven seconds when former Sale player Daisy Hibbert-Jones collected the kick off and crossed the whitewash. But Rachel says that win against one of the league's leading sides shows the importance of resilience, momentum and belief.
She said: "We talked about momentum in the lead up and how important that could be, but the effort and the energy levels that the team put in were immense.
"If you were there or watching the stream you would have seen from the body language how important it was for them to get the win.
"I had just given a talk about how important a good start is because we went down early against Worcester as well and came back at half-time and it just about putting it down to an error and knowing we can get back in the game.
"As far as starts go that is about as bad as it gets, if it is not a world record, I would be surprised.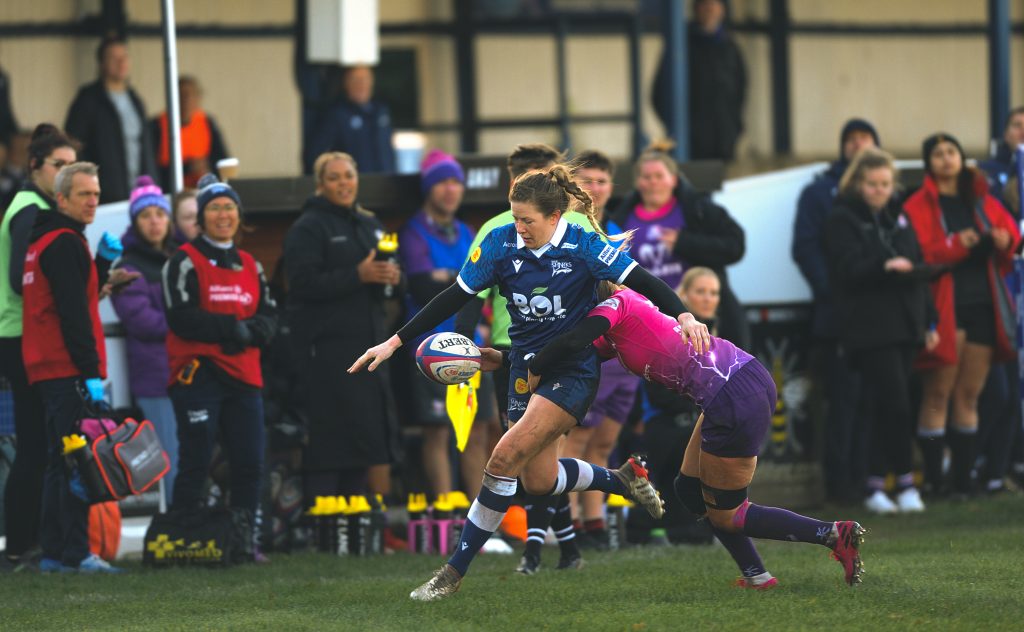 "One of the most pleasing signs is how we were able to work our way back up the field and it has taken effort and graft, but the players wanted to strike back as fast as we can and staying in that arm wrestle this season is going to be so important for us.
"Resilience is a real signature of this team, maybe it is a Northern thing. In seasons before it would have been tough but now that we have that experience of knowing that we can do it, we have more belief in ourselves."
Sale face a tough stretch of fixtures with Harlequins, Saracens, Exeter Chiefs and Bristol Bears the next four games in the league. And despite making such a good start Rachel emphasised how important it is for the team to stay grounded
She said: "We have got to take the opportunities when they come and we have, and everyone has worked really hard.
"Now it is just about trying to bed in things to work on so we can really go for the targeted games we have got.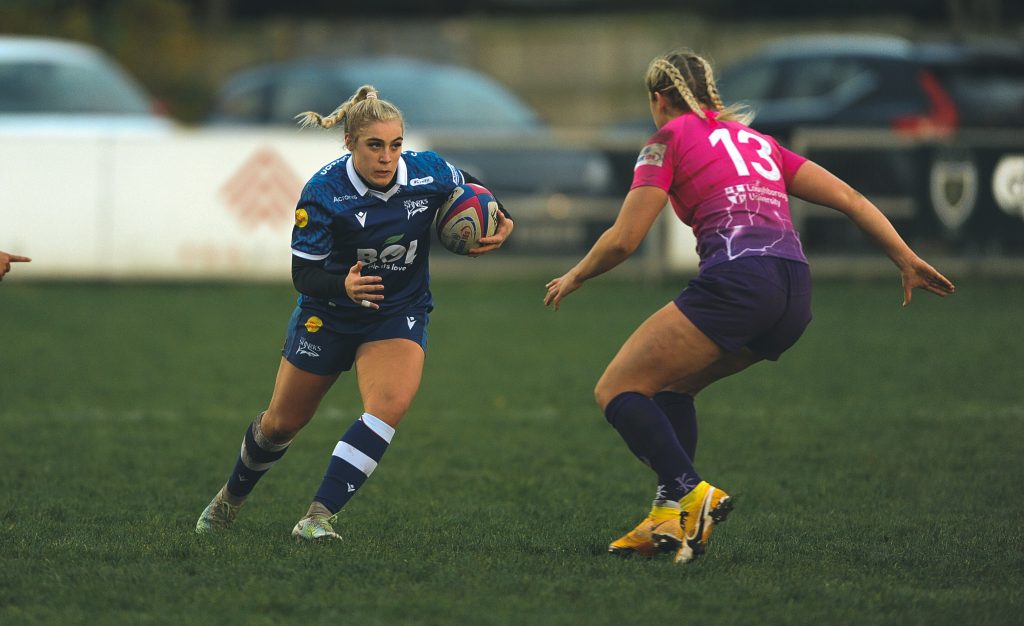 "It is a tough build-up to Christmas with Quins and Sarries back-to-back, but a lot of pressure is off us in terms of where we wanted to be and what we wanted to achieve before Christmas.
"We have definitely upped the ante and put a target on our backs but we want that and we want to see where we are in comparison to these top four teams. We need to jump on this momentum and enjoy it because momentum brings confidence. But we won't get carried away because we know how hard this league is.
"The level of competition in training is really high, everyone is bouncing to get in the team which will benefit our performance in the end."
USA international flanker Georgie Perris-Redding scored the game-winning try with 15 minutes to go, a try which her coach Rachel Taylor said encapsulated her effort and personality.
She added: "She is a huge character on and off the field, and that try summed up everything about her, her determination to get back, her speed over the ball, things that she is world-renowned for. Then the speed and turn of pace she has is pretty scary in terms of back row ability."
Related articles