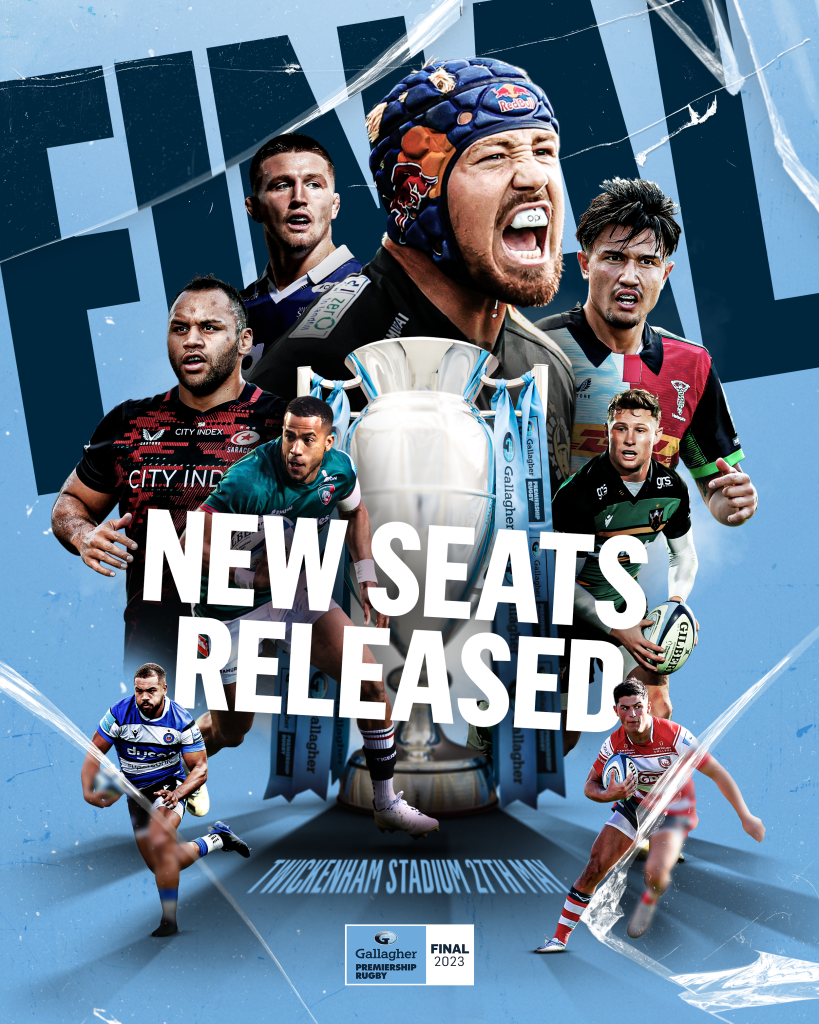 With semi-final spots still in reach for most teams, this season of Gallagher Premiership Rugby truly has everyone on the edge of their seat.
Don't miss out on seeing the finale to this nail-biting season!
Premiership Rugby are opening more seats, in all categories, in the West Stand and giving you exclusive access to them at a 'Rugby Family' price, only available to Season Ticket Holders across Premiership Rugby.
Don't miss out on tickets for £39 and your last chance of premium seats for £99 by buying before 6pm on 4th April.
Secure your seat before this offer ends for the Gallagher Premiership Rugby Final 2023 on Saturday 27 May at Twickenham Stadium – as the iconic home of England Rugby provides the ultimate backdrop to the final showdown of the Premiership Rugby season.
Step by step
1 – log into www.premiershiprugby.com
2 – come back to this email and click on this link
3 – select your price category and how many seats you would like to purchase
4 – ensure you select the Rugby Family price
5 – proceed to check out
Related articles