Sale Sharks can today confirm that hooker Ewan Ashman will leave the club at the end of the current season to join URC side Edinburgh Rugby.
The 23-year-old, who played his junior rugby at Sandbach before joining the Sharks academy in 2017, has been a key part of Alex Sanderson's team this season, featuring 19 times in all competitions and scoring six tries.
Toronto-born Ewan made his Premiership debut for Sale as a replacement against Leicester Tigers in 2020, and has gone on to make 55 appearances for the club in all competitions, scoring 14 tries.
He scored on his international debut for Scotland against Australia in November, 2021, and has won seven caps.
Sharks Director of Rugby Alex said: "We're disappointed and frustrated to be losing Ewan because he's a great lad, he's come through our academy and we feel like he's really hitting his stride as a player.
"But having said that, he's making this move for all the right reasons. His girlfriend is in Edinburgh, his dad is from there and it's the land of his forefathers. He believes it will give him the best chance of playing more for Scotland and maybe being involved with the Lions in two years' time.
"As a club we wish him all the very best and we all hope he gets everything he wants from the move but we have told him that the door is always open for him back here."
Ewan said: "I'm really proud to have played for my childhood club, Sale Sharks. Being a local lad, Sale Sharks has been a big part of my life and some of my earliest memories were going to games with my dad.
"It's been an extremely difficult decision for me to leave. But all good things must come to an end and I feel it's time for me to pursue new opportunities and test myself in a new environment.
"Thank you to the owners, staff and coaches for the huge amount of time and effort that has been put into my development over the years, and to the fans for all their support. I hope I can kick on and make you all proud.
"Most of all I'll miss my teammates who have made my time at Sale so enjoyable. I've played with some unbelievable players but even better lads. There truly is nothing better than running out alongside your mates and we have made memories that will stay with me forever.
"Finally, we have an opportunity to do something special at the end of this season and I'm going to give my everything to end my journey with this great club on a high. "
 Everyone at Sale Sharks would like to thank Ewan for his huge contribution to the club over the past six years and we wish him all the very best for the future.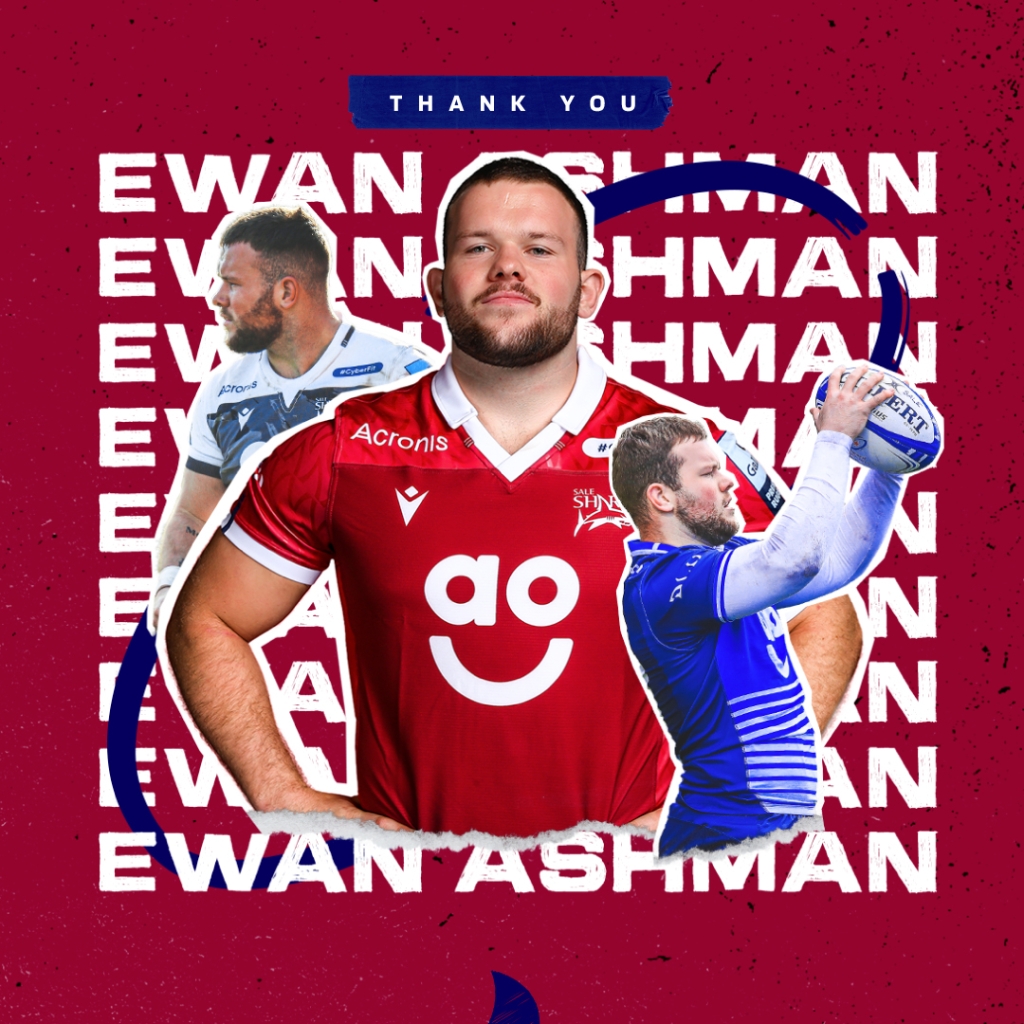 Related articles