Following today's European Champions Cup draw at the Tottenham Hotspur Stadium, Sale Sharks can now confirm their opponents for the 2023-24 competition.
The Sharks join Leinster Rugby, Stade Rochelais, Stade Francais, DHL Stormers and Leicester Tigers to from pool 4.
Teams from the same league cannot play each other in the group stages, therefore Sale will play Stade Rochelais, Stade Francais, Leinster Rugby and the DHL Stormers either home or away on the weekends listed below:
Round 1 – 8/9/10 December 2023
Round 2 – 15/16/17 December 2023
Round 3 – 12/13/14 January 2024
Round 4 – 19/20/21 January 2024

EPCR are yet to confirm the dates and locations of matches we will update in due course.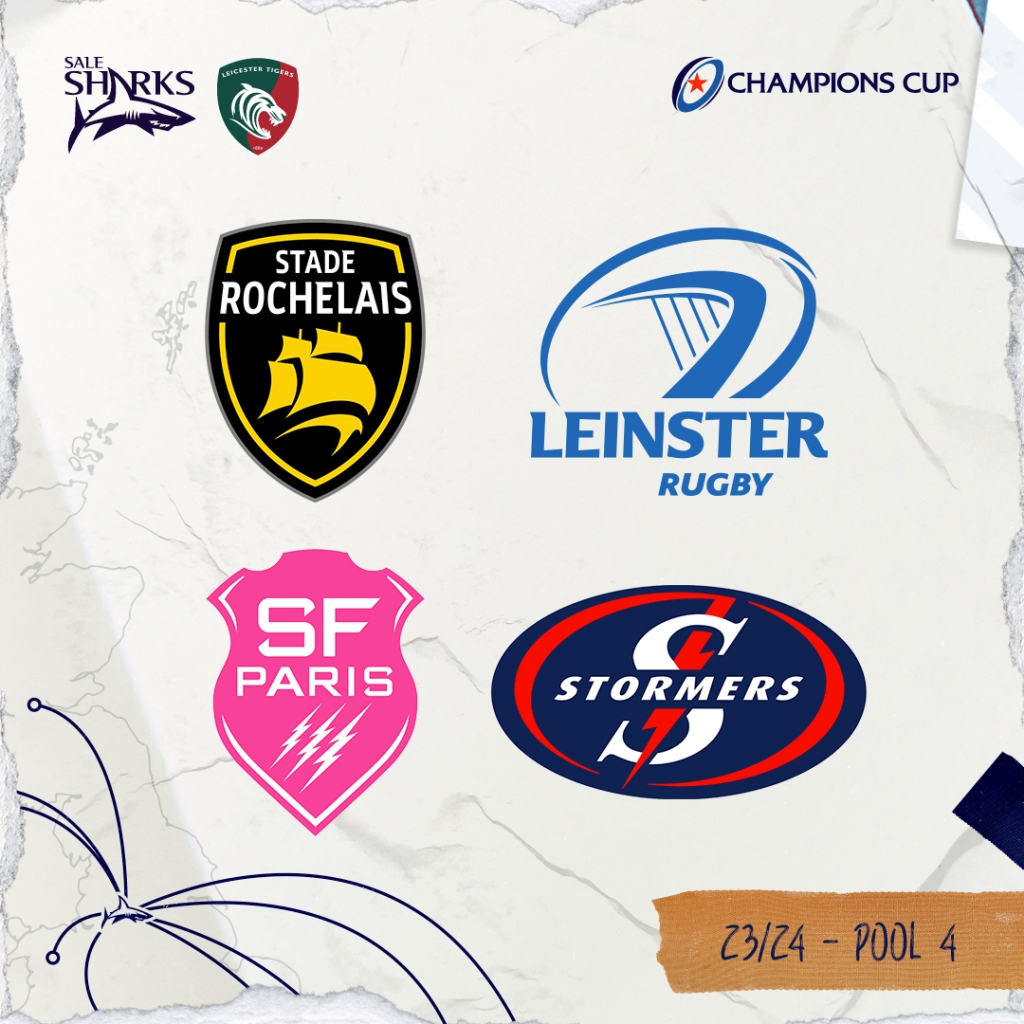 Related articles