Former Red Rose and current Ireland international Jo Brown has signed for Sale Sharks Women 
The flanker played seven times for England before new World Rugby rules allowed her to switch  
Sale Sharks Women have continued their recruitment drive ahead of the 2023/24 Premier15s season by signing former England and current Ireland international Jo Brown. 
The 29-year-old flanker, who played for England seven times before new eligibility rules allowed her to switch, has signed a contract to join Rachel Taylor's squad and return to the north.
Netherlands-born, but raised in Manchester, Jo took up rugby at the age of 13 when she was introduced to the game by her father David, who was a coach at Glossop RUFC.
Her professional career started her career at DMP Sharks, before she moved to Loughborough Lightning and then on to Worcester Warriors.
After earning a full-time Red Roses contract and featuring in the 2019 Six Nations, she became the first Ireland player to benefit from new World Rugby rules last year when she switched allegiances.
Under the new eligibility rules, Jo, who has Irish ancestry, was available to Ireland having not featured for England since 2019.
Sharks' Women's Performance Coach Rachel Taylor said: "Jo brings a wealth of experience and game understanding from international rugby and lots of experience as a Premier15s player
"She's a very strong ball carrier but she loves to play with freedom too, and that's really embraced here.
"She's played at the top level of international rugby for a number of years and I think the switch to Ireland has really rejuvenated her.
"We're excited to see what she brings on and off the field to a young squad. The standards she'll set in training will be so important to the development of our players."
Jo said: "As soon as I walked in the building and heard northern accents and voices that I knew, it felt like I was home. It sounds cheesy but my heart is so full. This is my club, and I've always wanted to come home to play here.
"I'm so excited to work under Katy and Rachel, and to have the chance to help this team grow on the pitch, but I also want to help grow rugby in the north too. There is so much talent in this region and I want to help people find the same kind of joy that I feel from rugby. 
"I think I can bring physicality, rugby knowledge and plenty of energy to this team. They've had a great season but I really believe we should be aiming for the top four."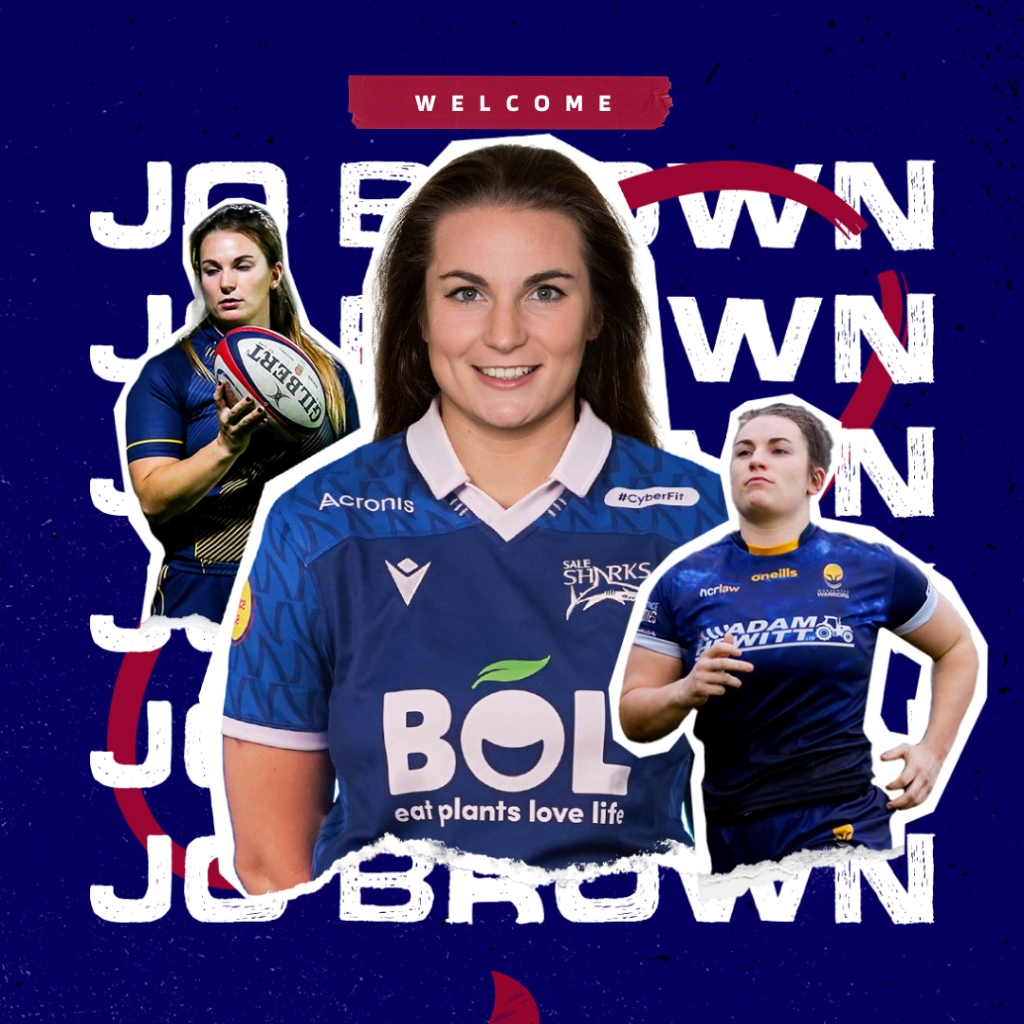 Related articles