Bio: Established in 1907, Winnington Park, has etched its name into the annals of rugby history. Affectionately known as "Park", this club has been a steadfast guardian of the sport's rich traditions and values for over a century. Situated at the iconic Stade de Burrows Hill, it stands as a bastion of rugby prowess.
In the rugby arena, Winnington Park 1st XV proudly competes in the competitive North 2 West league, where they consistently demonstrate their skill and determination.
Shark Links: Winnington Park has a rich history of connecting with the Sale Sharks, featuring not only rising star Gus Warr but also the legendary Dewi Morris. This England and Lions scrum half, who represented both Winnington Park and Sale Sharks during his illustrious playing career, remains a presence at the club. Dewi can be spotted on match days and at training sessions, generously imparting his wisdom to the next generation.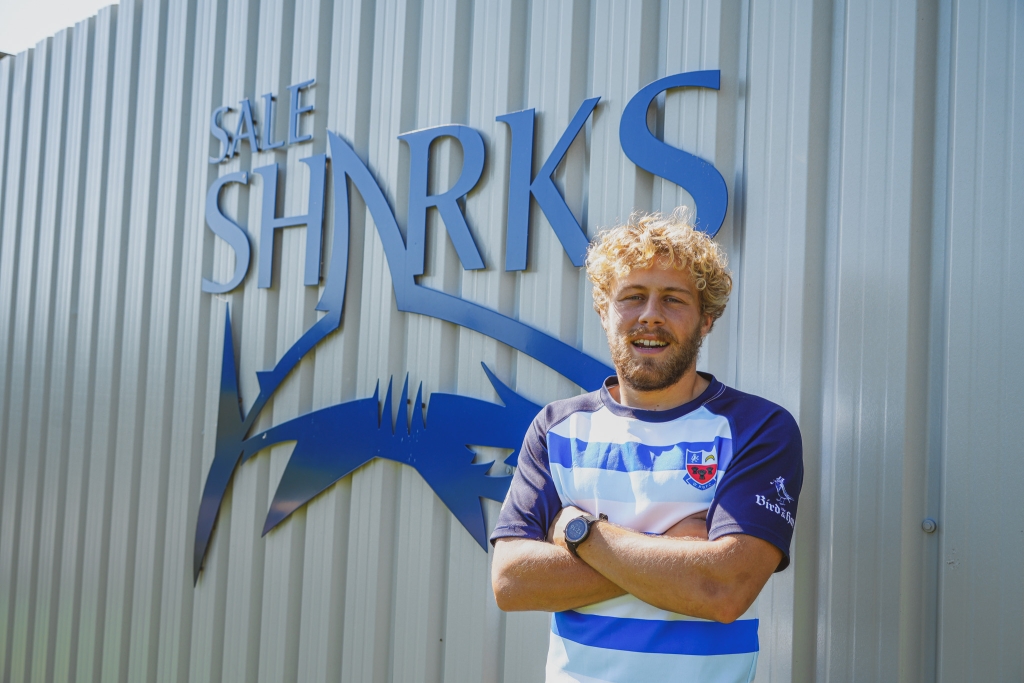 Unsung Heroes: Behind the scenes, Winnington Park relies on a dedicated army of volunteers, from parents and Age Grade coaches to event organizers and club administrators, who are the lifeblood of the club, ensuring its thriving success. Special mention goes to the grounds staff, led by Bill Booker and the "Last of the Summer Wine" crew, who meticulously prepare the pitches week after week, providing a canvas for the club's senior and age grade teams to excel.
Favorite Sharks Moment: While there have been countless cherished memories, some of the most heartwarming moments at Winnington Park come from the M&J section trips to watch the Sharks play. Witnessing the awe in the children's eyes as they watch their heroes in action and then meet them post-match for autographs and photos is a testament to Shark's commitment to the next generation of rugby enthusiasts.
Club Aspirations: Winnington Park's vision extends beyond the rugby field. Year after year, their goal remains the same: to cultivate a thriving local rugby community and to give back to the local community that supports them. Their dedication extends to providing excellent facilities for players of all levels, including seniors, Touch rugby, and Age Grade teams. At the core of their mission is creating an inviting atmosphere that welcomes spectators, opponents, players, and supporters alike, ensuring that every rugby experience at Winnington Park is second to none.
As Winnington Park continues to build on its legacy, they are not just a club; they are a rugby institution, a community, and a home for all who share a love for the sport.
Related articles