Sale Sharks Foundation are launching a new partnership aimed at helping transition schoolchildren into their local rugby clubs.
star*'s mission is, through the sport of rugby, to make a material difference in the lives of young people who have Adverse Childhood & community Experiences (ACEs), poverty or mental health issues.
Originally started in the Bristol area in 2020, it is now expanding throughout the United Kingdom and will work with Sale Sharks Foundation through its existing school programmes to help increase participation in rugby in the region.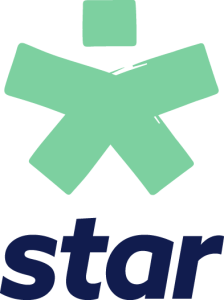 Sale Sharks Foundation Rugby Development Lead, Jack Leech commented on the partnership saying "We're really looking forward to working with star* to help grow opportunities for local school participants to transition into rugby players at their local clubs."
"Our aim is to break down barriers that may be impacting those keen to give rugby a chance. We are privileged to be able to cover a wide area of the North West, and with the help of star*'s Regional Development Officer alongside our own Rugby Development department, we have already been able to identify clubs who are keen to welcome players into their Rugby family"
For more information, please email alex.lambie@salesharks.com
Related articles