The Sale Sharks Foundation and Cargill have worked together since 2014 on the "Eat Well, Play Safe" programme. This is delivered in primary schools over a six week period.
The programme combines classroom sessions focused on increasing the children's understanding of food safety and nutrition, as well as the importance of regular exercise. Tag Rugby sessions are delivered each week as part of the programme, to increase levels of physical activity. Each school will be given their own tag rugby equipment so that they can continue playing after the programme has ended.
The highlight of the programme for many of the children is making their own healthy sandwich. They also have the opportunity to participate in a rugby festival where all of the schools participating in the programme come together for some healthy, friendly fun.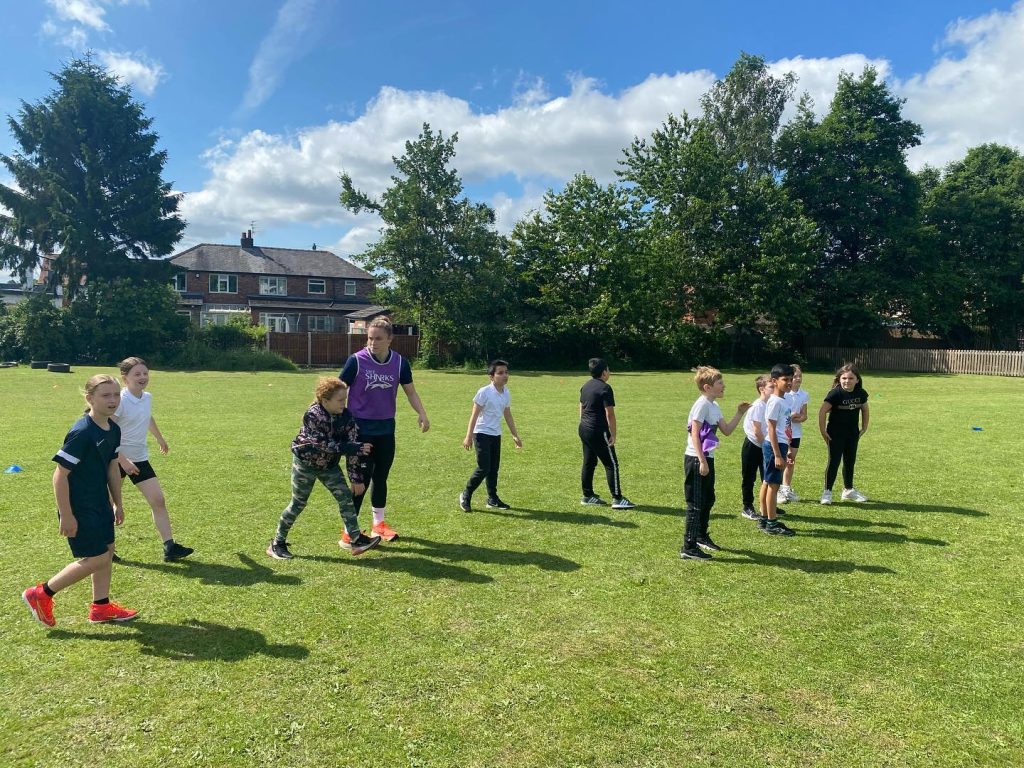 Sale Sharks Women and England 7's star Jodie Ounsley with children from a local primary schools taking part in the 'Eat Well, Play Safe' with Cargill Programme 
The programme is delivered to approximately 300 children, across a minimum of eight schools, annually. This has had a great impact on combatting the rise in obesity rates that have occurred since the first Coronavirus lockdown in March 2020 and the falling levels of physical activity amongst primary schools, particularly those situated in deprived areas, around Salford and some areas of Trafford.
If you know of a school in either Trafford or Salford who would be interested in taking part, then please contact community@salesharks.com