Project Rugby is Premiership Rugby's plan to engage and develop new audiences through rugby and stimulate a lifelong interest in the game
In collaboration with England Rugby, the project is designed to increase participation in the game by people from traditionally underrepresented groups:
Black Asian & Minority Ethnic People
People from Lower Socio-Economic backgrounds (top 30% IMD)
Disabled People
The programme – which is run in partnership with Gallagher – will engage thousands of participants per year (aged 14+ and 16+ for disabled people) and we are proud to be part of Premiership Rugby's 14 shareholder clubs providing accessible opportunities for people to participate in the game at a time and place that can be easily accessed by target audiences.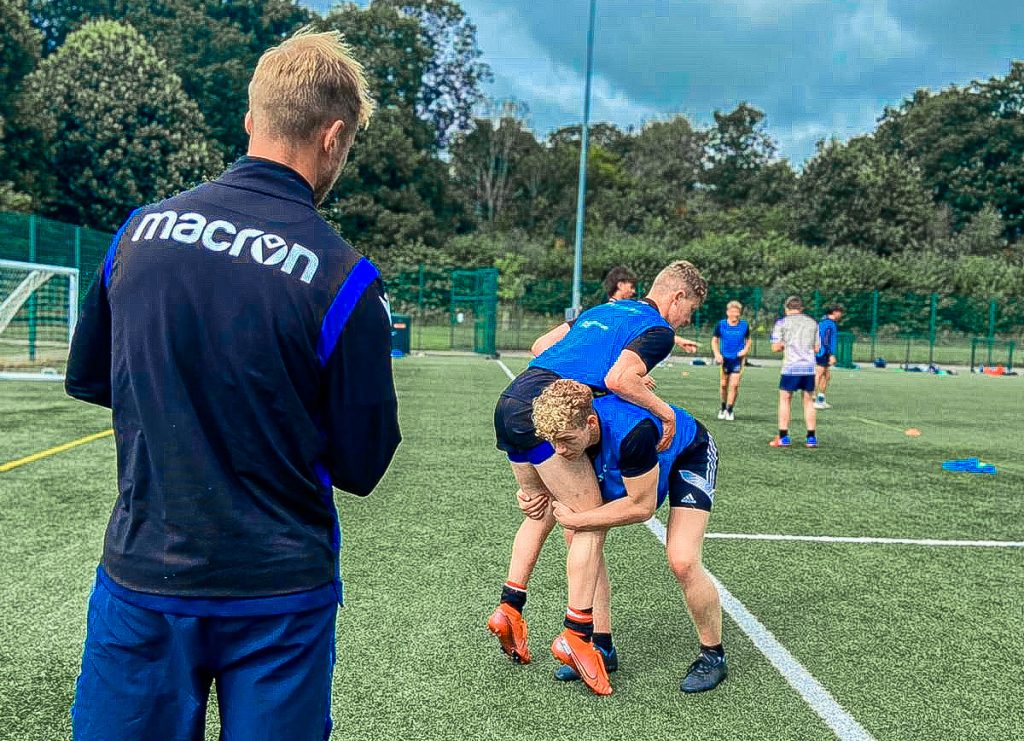 Mixed Ability
As part of the project, we support a number of grassroots rugby clubs across the North West in the establishment and development of their mixed ability rugby teams. The Mixed Ability Model promotes social inclusion through education and by encouraging players of all abilities to be equal members of mainstream sports clubs.
We have supported Mixed Ability rugby at the following clubs:
Anselmians RUFC
Portsunlight RUFC
Stockport RUFC
West Park St Helens RUFC
BME + LSEG
Working with black, minority & ethnic groups, and low socioeconomic groups, the project aims to provide accessible opportunities to play rugby. In over 200 community locations across England the programme transitions new players and volunteers into local grassroots rugby clubs. The project's innovative approach utilises rugby's core values to increase levels of resilience and confidence among participants, as well as helping people to feel more connected to their local community.
We have supported the following clubs:
Ashton under Lyne RUFC
Bolton RUFC
Broughton Park RUFC
Bury RUFC
Crewe & Nantwich RUFC
Didsbury Toc H RUFC
North Manchester RUFC
Oldham RUFC
Widnes RUFC
Wythenshawe RUFC
To find out more about the project, visit their official website here: https://www.projectrugby.co.uk/