At Sharks we look after our own. We care for our community, celebrating the good times and picking each other up in the tough times.
Sharks Forces is our Armed Forces projects which helps us promote positive mental wellbeing and community cohesion for veterans and serving personnel.
We work with over 100 veterans annually, running coffee mornings, welfare walks, art therapy workshops, physical activity sessions and online webinars to help with life after serving.
As well as support from The Sale Sharks Foundation, we also want to empower participants who a part of the programme, encouraging them to lead and support activities. We also work closely with other specialist charities and community organisations to ensure all participants are supported, no matter what their circumstances.
If you're interested in joining our Sharks Forces project want to be involved, then please get in touch, we'd love to hear from you.
Email: emily.dawes@salesharks.com.
You can also follow us on Twitter @SharksForces.
Sharks Forces is proudly supported by Armed Covenant Fund and Veterans Foundations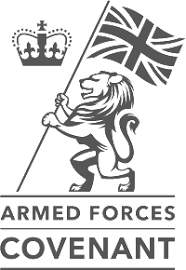 For more information on Armed Forces Covenant:
www.armedforcescovenant.gov.uk

For more information on Veterans Foundation: www.veteransfoundation.org.uk