We are honoured to support the dedicated and loyal local rugby clubs that make up our 100 club. The 100 Club is the heart and soul of Sale Sharks, whether that be filling the Family Stand on a match day or your M&J coaches joining us for a coach education session, we're proud to work with you on developing the next members of the Sharks Family.
We have amateur and semi-professional clubs in our 100 Club, from Cumbria, Lancashire, Merseyside, Cheshire and Yorkshire. Our programme will help the development of coaches and players and provide your club with a matchday experience like no other, whether that be playing on the pitch at half time, having a photo with your Sharks heroes or having a block in the stands all to yourself. There are loads of fun activities when you're part of the 100 Club.
The best part is, when you bring your club to a Sharks matchday, we give back to you. The more people you bring the bigger the benefits, from 100 Club goodies to player appearances from your favourite Sharks.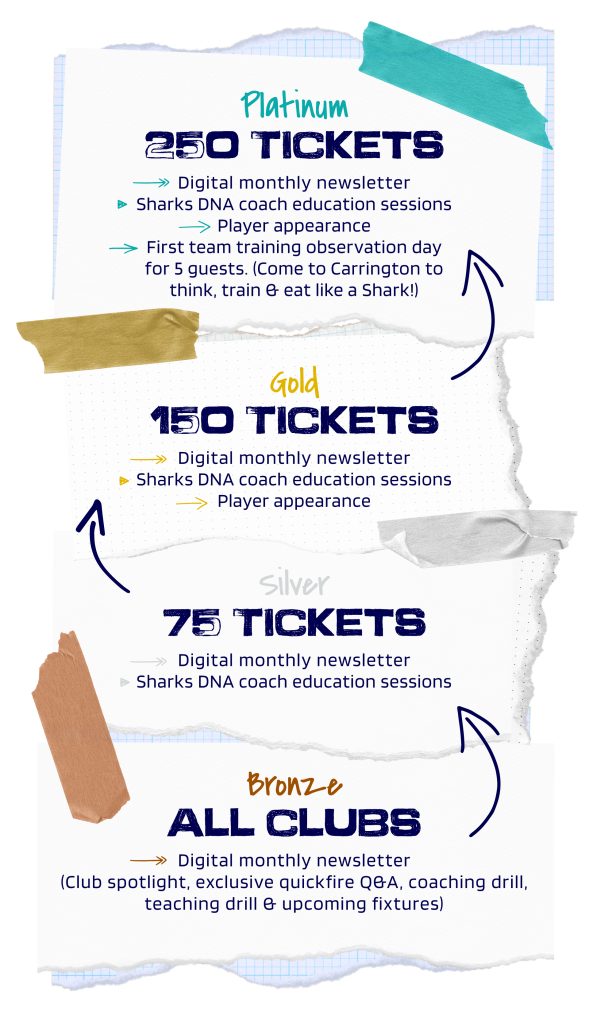 If you'd like to register your club, or if you're not sure that you're part of 100 club and you just want to chat to someone about it, drop us an email and we'll get back to you. All we ask from you is a dedicated point of contact to share Sale Sharks offers and opportunities, a contact list of age group coaches and you cheering in the stands on game day.