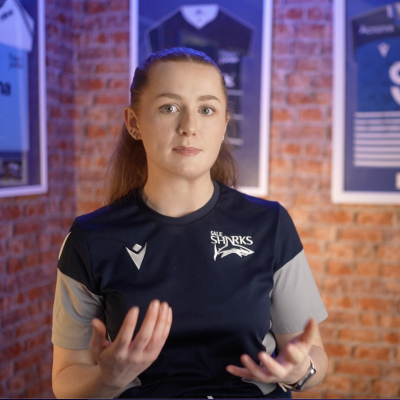 AN INTRODUCTION TO INJURY & RECOVERY
Sharks Academy Physio Rachael Mulholland talks through the basics of injury in rugby and the best practice for recovery and injury prevention when training at an elite level.
WATCH HERE
Tips for preventing injury
Rachael chats through her top tips for preventing injury whilst training and playing matches. We talk through the basics of maintaining your body covering topics like the correct food intake for recovery and optimal rest times to make sure you perform at your best.
WATCH HERE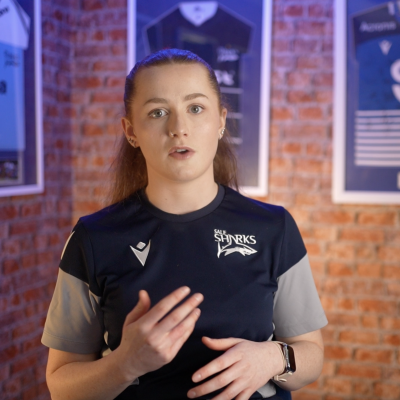 What happens when we get injured?
Injury is one of the most worrying topics for both players and parents when playing rugby, but what is the actual process when returning to fitness after a serious injury? In this video, Rachael talks through the key focus areas during a period of recovery, as well as sharing advice on how to correctly execute your return to play schedule.
WATCH HERE
Returning to training from Injury
Here we look at what the process of returning to training looks like following an injury. Whether your injury is serious or a light strain, you need t0 make sure you take a patient and educated approach to your recovery. Here, Rachael explains how to return to training correctly without further injuring yourself or prolonging the rehabilitation process.
WATCH HERE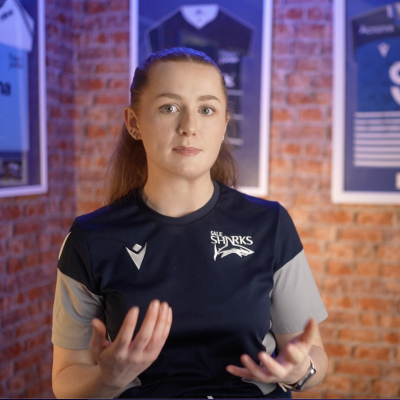 Returning to match fitness
Returning to training and returning to match fitness are two very different challenges. Here, Rachael talks through the key differences in returning from injury to training and returning to match fitness.
WATCH HERE
Misconceptions around treatment
In this episode, Rachael tlaks through the common misconceptions surrounding recovery from injury. She talks through the three main areas people often get confused by. Massage, Tape and Rest.
WATCH HERE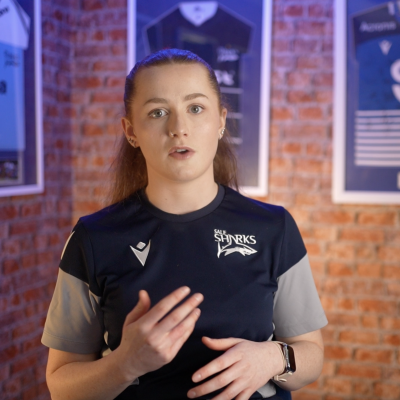 How to prevent or deal with illness
Everyone get's ill every once in a while, but did you know illness can seriously effect your training and development? Rachael is back to give you advice on how to avoid getting ill during the rugby season, and more importantly what process to follow if you do find yourself under the weather.
WATCH HERE
What is concussion and how to manage it
Concussion is the most common injury in rugby. In this video, Rachael talks through what defines concussion, how to manage one in the event of a collision on field and what the RFU's return to play process looks like following a head injury.
WATCH HERE