Sale Sharks is delighted to announce that Equals Money will be the sponsor of its Business Club for the upcoming 2023/24 season.
As active members of chambers of commerce covering Greater Manchester, Yorkshire, and West Cheshire and North Wales, Equals Money is committed to supporting northern business growth and believes northern business matters.
They make money movement simple for businesses using a range of solutions from multi-currency accounts, payment cards for employees, and expert support on international payments.
Equals Money will sponsor the Manchester-based business club and its network of proactive and leading businesses in the North West of England.  
Sale Sharks' Sales and Marketing Director Claire Butters said: "Our business club is a really important way for us to support our partners and to connect them with other brands and companies across our region.  It's an opportunity for us to share a little about what goes into running a rugby club and learn about other organisations and it creates a forum for northern businesses to come together and celebrate what makes business in our region so special.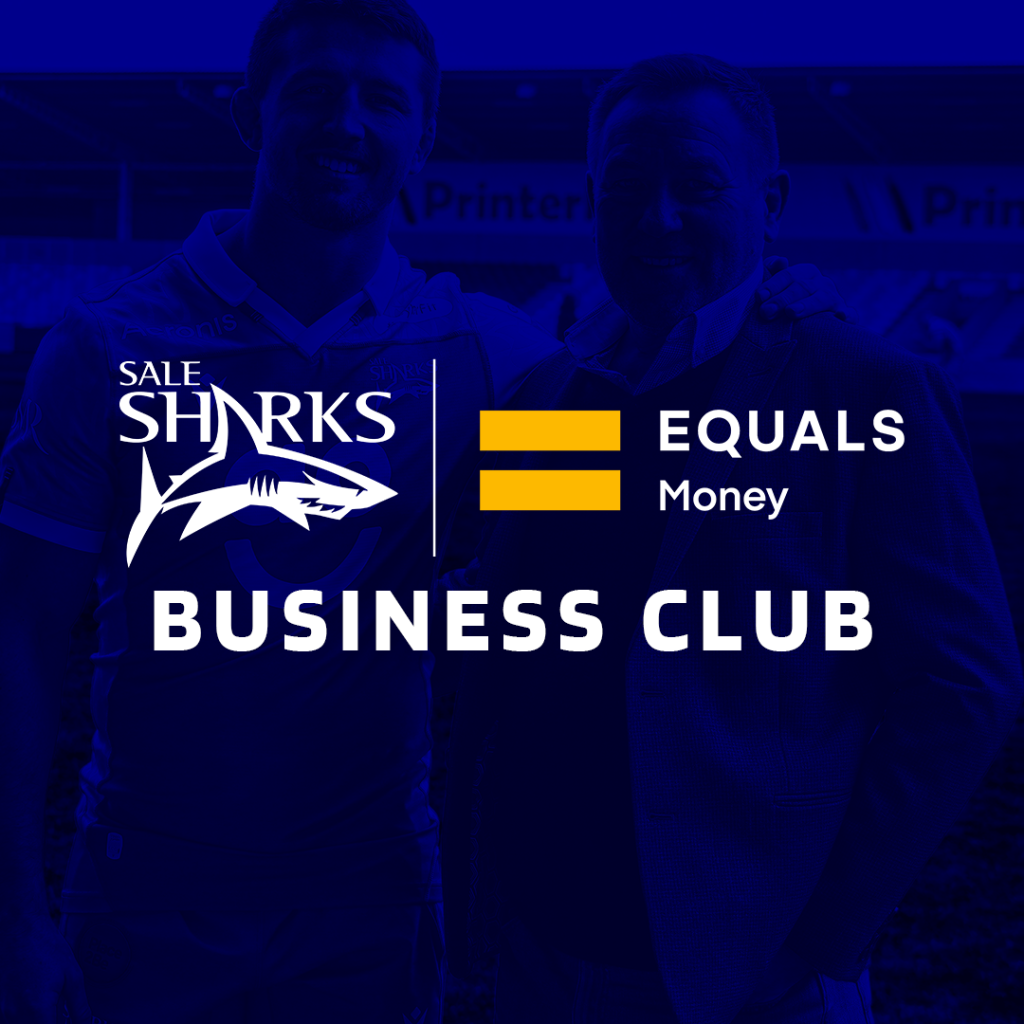 "We're delighted to welcome Equals Money as our Business Club sponsor. They share our values, they're passionate about the growth of Northern business and I'm confident this will be the start of a fantastic relationship."
Tom Kiddle, Chief Commercial Officer of Equals Money, said: "This partnership is a testament to our shared values and the belief that both northern business and rugby matter. By becoming a sponsor of the Sale Sharks Business Club, we are extending our commitment to the communities we serve, and we see this partnership as a perfect opportunity to strengthen our ties with local businesses.
"We're excited to build our relationship with a number of businesses and watch another successful season from a winning rugby club."
Related articles