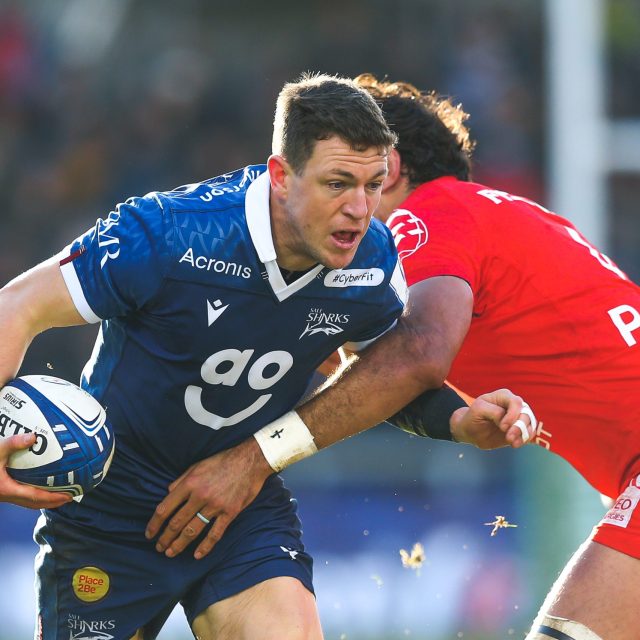 Follow #YourSharks Live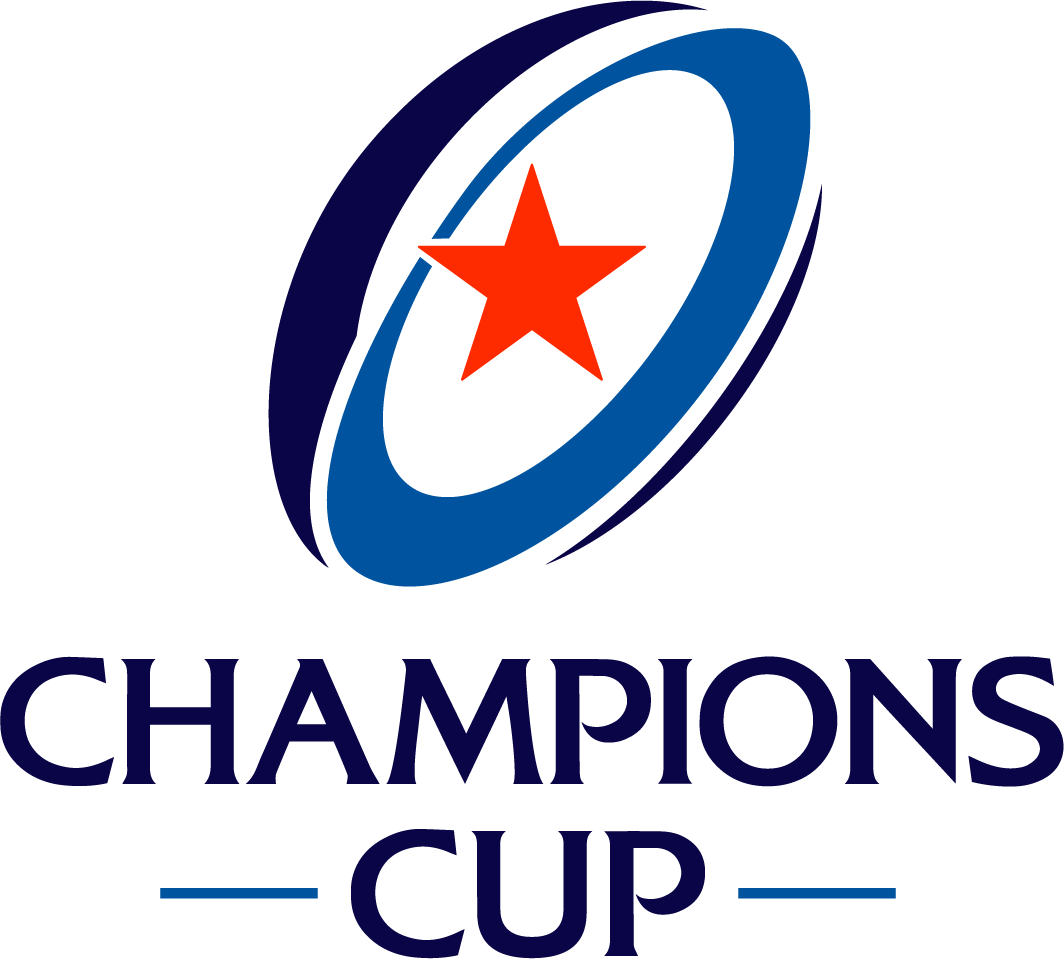 5
Sale Sharks
27
Stade Toulousain
Sat 14 Jan 1:00pm Salford City Stadium Attendance: 0
Sale Sharks vs Stade Toulousain
Sale entered the third round of the Champions Cup group stage with a win and a loss on their record. A gallant 39-0 win at home to Ulster, followed by a frustrating 45-19 loss away to Toulouse, meant that a win in the return fixture against the French side could guarantee a place in the knockout rounds.
Toulouse travelled to Salford at full power, boasting a team laced with French internationals and rugby pedigree. 2021 World Player of the Year Antoine Dupont started with his Les Bleus partner in crime, Romain Ntamack, while the loss of Thomas Ramos, suspended in the game in Toulouse for a headbutt on Gus Warr, was tempered by the return from injury of France fullback Melvyn Jaminet.
Sale, on the other hand, were bolstered by the return of livewire scrumhalf Raffi Quirke who took a place on the bench. However, the loss of an inform Tom Curry, inured in the win against Harlequins, was a huge blow for a Sale team who had only lost at home once all season, back in October.
It was the definitive nightmare start to the game for Sale, not the kind where a try is conceded inside the opening seconds, but the kind where both starting props clash heads in the very first tackle of the game. Just nine seconds into one of the biggest games of the season and the impressive Simon McIntyre and Nick Schonert were forced from the field for Head Injury Assessments, which they would both eventually fail. This posed a daunting assignment on replacement props Bevan Rodd and James Harper, both just 22 years of age, to play 80 minutes against one of Europe's fastest and most intense teams and against a front row with 61 France caps between them.
Sale bounced back from this set-back with impressive resilience, dominating the early stages with steadfast defence and calculated attack, resulting in the first try for try-scoring machine Akker Van Der Merwe. The hooker barrelled over the line off the back off a driving maul to the delight of the South Stand.
However, mission improbable soon became mission impossible as Cobus Wiese was red carded for connecting with his shoulder to a Toulouse players head while attempting to clear out a ruck.
With one of Sale's defensive leader's and lineout options off the field, Sharks struggled to find turnovers in defence or gain stable or consistent field position in attack. Sam Dugdale replaced winger Arron Reed which maintained set-piece and defensive competition but severely compromised attacking threat out wide.
Somehow Sale made it the halftime break having conceded just three points, 5-3, by showing incredible effort and work rate on both sides of the ball.
Nevertheless, after the break the numbers advantage and fatigue began to show, and Melvyn Jaminet accumulated 15 points off the tee through Sale's poor discipline. It was 70 minutes in before Toulouse scored their first try, the territory, pressure and intensity finally told with Emmanuel Meafou forcing his way over the line.
The game was now out of Sale's reach and lack of field position and attacking chances created a lack of belief and motivation, replacement hooker Guillaume Cramont scored Toulouse's second to put the nail in the coffin.
It was a brave and valiant effort from Sale against all odds, Gus Warr had Dupont under lock and key and quiet in the first half while James Harper showed courage scrumming for 80 minutes against one of the world's best loosehead props.
Speaking after the game, Alex Sanderson was unforgiving and maintained that the red card should not have been the end of the contest.
He said: "We talked this week about having to be our best to beat Toulouse and we were'nt our best today.
"Taking into account losing both props and Cobus, you still have to be better at your basics, you have to win the ball at the lineout and keep the ball in the breakdown.
"We have won games with 14 men before and we made the right changes to manage it, tactically there were poor decisions and poor execution, it is pretty simple. We were victims of our own demise.
Explaining the decision to replace Reed with an extra forward Alex asserted that it was a reactionary decision rather than systemic.
He said: "It was based on the first scrum with seven men, they won a penalty immediately. We lost both props and knew the two young lads would struggle, particularly with seven pack, so it just made common sense.
"Tom O'Flaherty is the hardest working winger in our competition, we can still hold attacking shape and win the kicking game with him working both sides, which he did well today and tactically it worked until halftime."
Alex talked up next week's visit to Belfast, where it is likely that the winner will progress to the Champions Cup knockout stage and the loser will bow out.
He said: "It is very clear what we have to do, we have to go to Ravenhill and win. The result is secondary to the scrap and battle that will occur off the back of them having a few losses and what happened over here.
"They will be backs against the wall scrapping for pride because I would if I was them."
Previous meetings
A Sunday
December 18th 2022
1:00pm
Stade Ernest-Wallon
European Champions Cup

Stade Toulousain

45

:

Sale Sharks

19