Sale Sharks has teamed up its long-term sponsor Printerland to offer wheelchair tag rugby sessions to a group of school children from Edgerton High School in Trafford.
Coaches from Sharks Community Trust delivered a specially-designed session for a group of 20 students aged between 14 and 16 with additional social, emotional and mental health needs.
The sessions followed a successful link-up with the school in 2020, which saw the club's community team deliver similar sessions for pupils with Down's Syndrome in partnership with Printerland.
Both schemes were designed to open up rugby to groups who might not have had the chance to play the game before and followed general tag rugby rules. Using multi-purpose sports wheelchairs, the sessions were made accessible and inclusive for all abilities.
Georgie Perris Redding, Community Coordinator for Sharks Community Trust, helped deliver the programme at the school. She said: "We really can't thank Printerland enough for supporting us in ensuring that rugby can be accessed by everyone. It's always great to see the positive impact these sessions have on groups who take part and seeing the enjoyment on the student's faces while taking part is what it's all about for us.
"As lockdown restrictions begin to ease over the summer, we're really keen to deliver more of these interactive sessions for school children in the area, so having support from across the club and sponsors like Printerland has been really beneficial for us."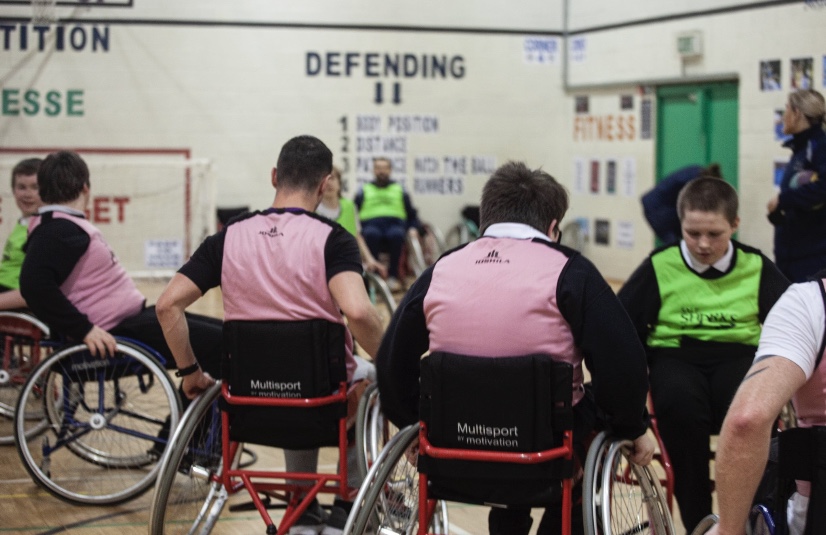 Printerland is the UK's largest re-seller of printers, ink cartridges and toners has sponsored Sale Sharks and its stadium since 2004.
Related articles