Alex Sanderson has held his weekly press conference ahead of #YourSharks clash with Wasps Rugby this weekend. Below, sale sharks.com have rounded up the key talking points.
An injury Update on Ben Curry and Rohan Janse van Rensburg:
Ben's shoulder is doing really well, but he's having issues in other areas at the moment as he returns to training. You tend to find that when lads have a long lay-off period through injury, when come back into high intensity training, they get little niggles as they bring themselves back up to full tempo so at the moment, we're making sure we manage his workload well and don't stress him too much. He won't be out for longer than was initially expected and it will be long until he's back in contention for selection all being well.
Rohan is up for selection this week and I have not had him available since I started so will be exciting to see how he goes if he makes an appearance against Wasps.
Was the London Irish game at the weekend the first indication that the team are buying into what you are trying to do?
What we saw on Sunday was a more consistent performance and an indication of the path we want to go down in terms of our attacking wise. You see a lot of tries and automatically think what great attack, but in fact two of our tries were scored by defensive turnovers. A lot of our tries are formed by set piece pressure and kicking pressure, so it's all about capitalising on that with your attack. As I said post game, when all those facets of your play seem to interlink and dovetail, that you end up with the big score lines people want to see. This weekend was a complete performance and the best I've seen since I've been here.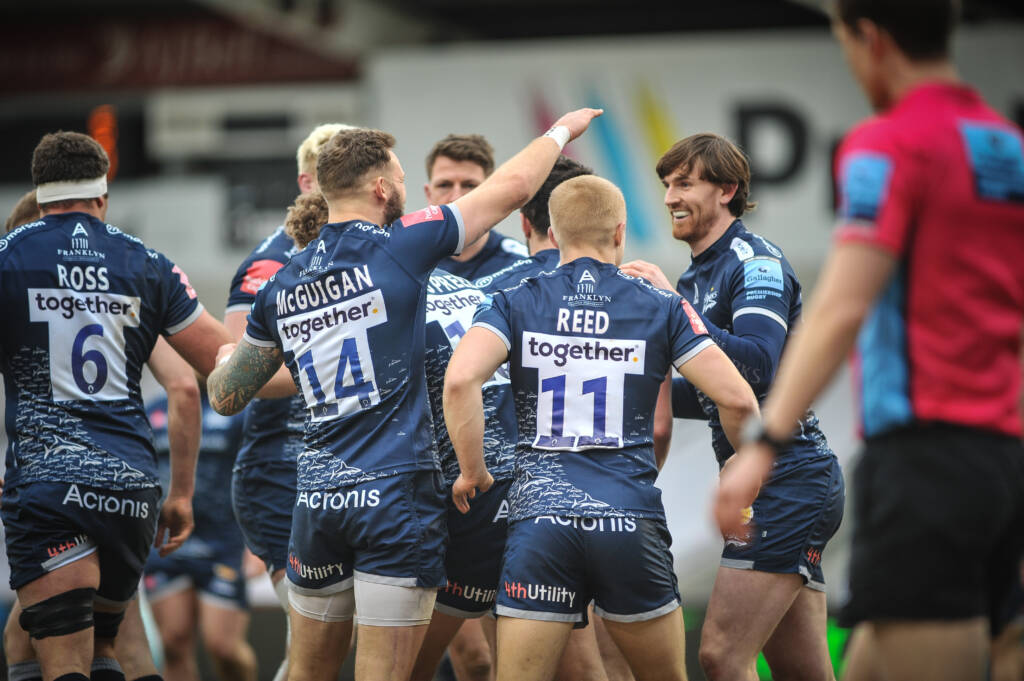 What are you trying to do at Sale?
I feel like I have brought a sense of belief into a team that already knew they had the potential. That's my aim, to open these boys' eyes to how good they actually are. One thing I'm trying to establish is a commonality of thought and purpose, who are we as a team? What do we want to achieve and how do we go about it together? I'm driving more investment to support the players and develop our coaches, we are all on a drive to better ourselves, we're recruiting to ensure we have the right people in place to drive a high-performance environment. For example, Craig White of the British and Irish Lions started with us today as our 'Mindset Consultant', he's come in to help us in the 'mind gym'. He'll be assisting us in Improving our mentality, our mindfulness and our communication which is a huge thing in the game going forward. One of the untapped resources in professional sport is the mental side, so were really trying to bring about that change.
Related articles