Getting out and about to see our partners in the community has always been a key focus for the commercial team at Sale Sharks and we rely on our official car supplier CVSL to make that happen.
We have a small fleet of Citroen C1s that help us travel all over the region, with the vehicles also supporting lots of other areas of the club, including the media team and the work of the club shop!
We recently caught up with CVSL MD Tony Poole to find out a bit more about his company, the support it provides for charities and also to hear more about his favourite Sale Sharks players past and present.
A big area of growth for CVSL right now is the electric car market and in this latest feature, they've taken an in-depth look at four electric vehicles that are currently on the market for lease, which could be perfect for anyone looking to power their performance with a switch to electric.
SPECIAL OFFER: Quote 'Sale Sharks Electric' to save £235 on administration charges
1. TESLA MODEL 3 SALOON
The high in demand Tesla Model 3 is renowned for its electric-powered high performance and efficiency, with dual motor AWD, quick acceleration, long range and fast charging. Not only is it built for safety with autopilot advanced safety features, but it can also accelerate from 0-100 km/h* in as little as 3.1 seconds.
Experience it for yourself for an affordable £387.84pm + vat
2. AUDI E-TRON GT SALOON
The first-fully electric sports cars from Audi are designed to perform and thrill, high in sophistication, with innovation in every detail through its advanced technology. Streamlined, wide and low, the first electric models in the Audi Sport range certainly have a powerful presence!
From: £713.60pm + vat
3. PORSCHE TAYCAN SALOON and PORSCHE TAYCAN CROSS TURISMO.
Sustainability and dynamics combined, you may want to consider the much-anticipated Porsche Cayenne or Porsche Taycan. With their unmistakable design, both are praised for their beautiful aesthetics as you would expect. The seriously luxurious yet practical, versatile cars are not only great to drive but have smart interior and ultra-fast charging!
From: £623.29pm + vat

From: £687.22pm + vat click here.
4. VAUXHALL CORSA-E ELECTRIC HATCHBACK
The Corsa has been a long-time favourite in Britain and is now available as an electric! With beautiful styling it is perfect for your everyday journeys, with rapid charging it delivers a smooth performance, fuel efficiency and top speed. The model accelerates from 0-60 mph in 7.6 seconds, whilst boasting up to 134bhp and a 209-mile range, you won't be disappointed with the Corsa-E!
From: £175.42pm + vat
As a trusted car supplier to the Sharks, leasing an electric vehicle from CVSL could not be easier. Make the switch and speak to CVSL today on 0161 929 5455 or visit www.cvsl.co.uk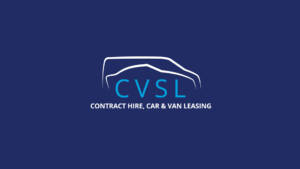 Related articles